'Fader'is taken from the album 'Hit Parade', released 08 September 2023 on Ninja Tune
Music video is filmed and directed by Róisín, in her beautiful hometown of Arklow, Ireland
Róisín Murphy introduces 'Hit Parade':
"This record is a collaboration with DJ Koze. We worked remotely, in different countries sending tracks/ideas back and forth for several years. I always have to approach a new collaboration with openness and a willingness to learn and never more so than with this.

The studio in this case was imaginary, in the airspace between Hamburg and London. That meant we were both in a personal, private place when working on the songs. For me that brought out a more intimate approach to the songwriting, I told this album my secrets. For Koze it meant total freedom and absolute focus without the distraction of my presence. He too took a deep dive into himself and I believe that's why the music is so vibrant and alive. It is just exploding with colour!

It's a joyful record, I've never been happier, that is partly down to personal reasons but also in my work I've been very fulfilled. For me the record is about love and sensuality but also it's about music itself and how it's always been there for me. There are tinges of darkness, of the abyss, as well as all the joy. There's contemplation of mortality which is meant to serve as reminder to me (and perhaps you the listener) to really live while we can." – Róisín Murphy
With 'Hit Parade', Murphy continues her ever evolving, shape-shifting 30 year career, looking towards the future by joining forces with DJ Koze to conjure blissful music that teems with life and imagination. A hyper-modern record which is a world away from 2020's critical and commercial success of 'Róisín Machine', it further cements Murphy as a total one of a kind at a creative peak, a constantly inquisitive and restless spirit who is unmatched.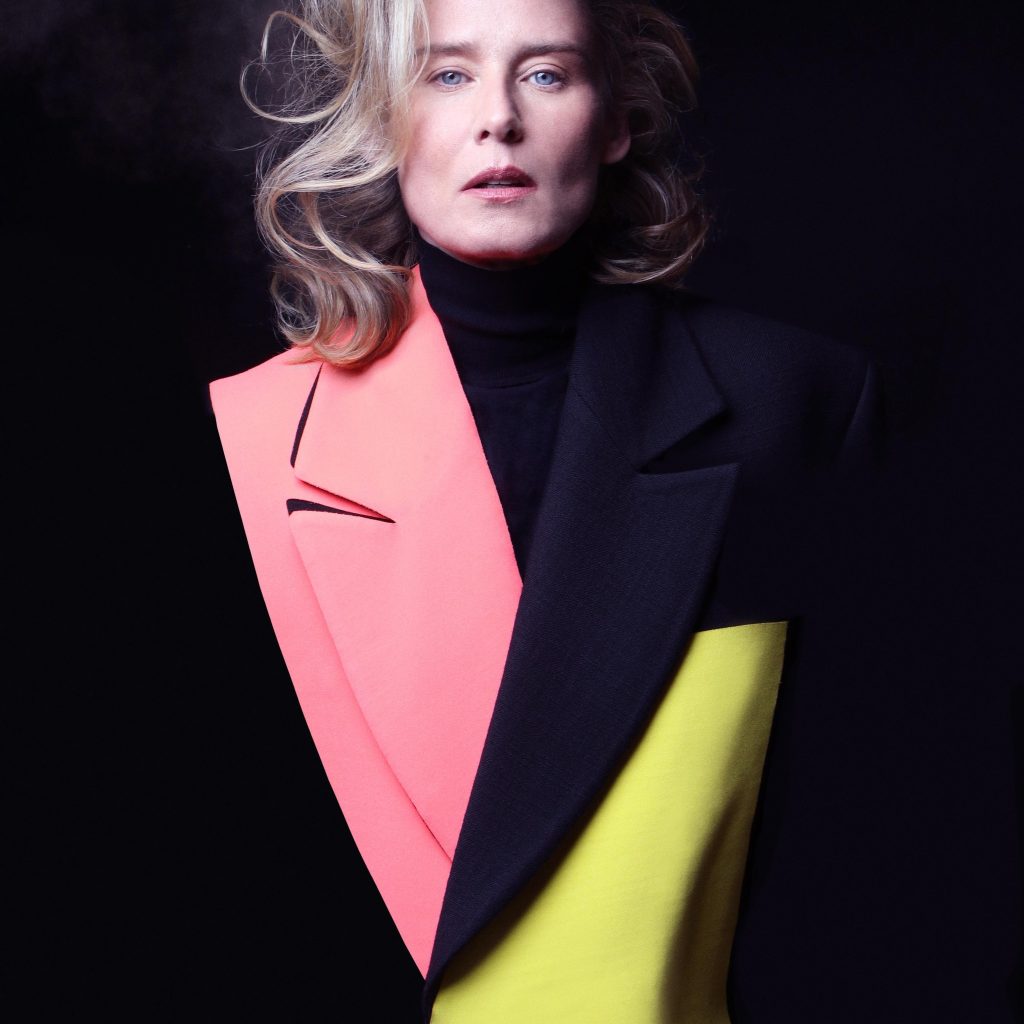 The warm thump of hip-hop, playful psychedelia, and elegant soulful grooves are all part of Murphy and Koze's vision here, resulting in a record that's endlessly replayable even as its melodies become glued to your brain. The 13 indelible tracks that contribute to the album's effortless sparkle were six years in the making, put together almost entirely remotely. Fans of both artists will know that this inspired collaboration was borne out of Murphy's contributions to Koze's 2018 'Knock Knock' — specifically, "Illumination" and "Scratch That" — and as Murphy worked with Koze on 'Hit Parade' she found their shared creative process revelatory in its own ways, all of which will become apparent.


'Hit Parade' Tracklist:
1. What Not To Do
2. CooCool
3. The Universe
4. Hurtz So Bad
5. The House
6. Spacetime
7. Fader
8. Free Will
9. You Knew
10. Can't Replicate
11. Crazy Ants Reprise
12. Two Ways
13. Eureka


Róisín Murphy Live Dates 2023/24:
Sun Jul 2 – Headline – Trinity Summer Series – Dublin, IE
Fri Jul 7 – Festival – Bilbao BBK – Bilbao, ES
Sat Jul 8 – Festival – North Sea Jazz – Rotterdam, NE
Sun Jul 9 – Festival – Cactus Festival – Bruges, BE
Thu Jul 13 – Festival – Super Bock Super Rock – Meco, PT
Sat Jul 15 – Festival – Gurtenfestival – Bern, CH
Fri Jul 21 – Festival – Blue Dot – Jodrell Bank, UK
Sun Jul 23 – Festival – Secret Garden Party – Abbots Ripton, UK
Sat Jul 29 – Festival – Watt En Schlick – Dangest, DE
Sun Aug 6 – Festival – Spice Music Event Port of Burgas – Burgas, BG
Wed Aug 9 – Festival – Øyafestivalen – Tøyenparken, NO
Sat Aug 12 – Festival – We Out Here – Wimborne, UK
Sat Aug 26 – Festival – Connect – Edinburgh, UK
Sun Aug 27 – Festival – Lost Village – Lincoln, UK
Wed Sept 27 – Headline – Terminal 5 – New York, USA
Fri Sept 29 – Headline – The Wiltern – Los Angeles, USA
Sun Oct 1 – Festival – Portola – San Francisco, USA
Sat February 17th – Headline – Alexandra Palace – London, UK
Stay tuned at Electronic ConnectFM Tracks of the Month selection and Listen to Róisín Murphy's new music first

'Hit Parade' artwork by Beth Frey & graphic design by Bráulio Amado
Follow Róisín Murphy
https://www.facebook.com/roisinmurphy/