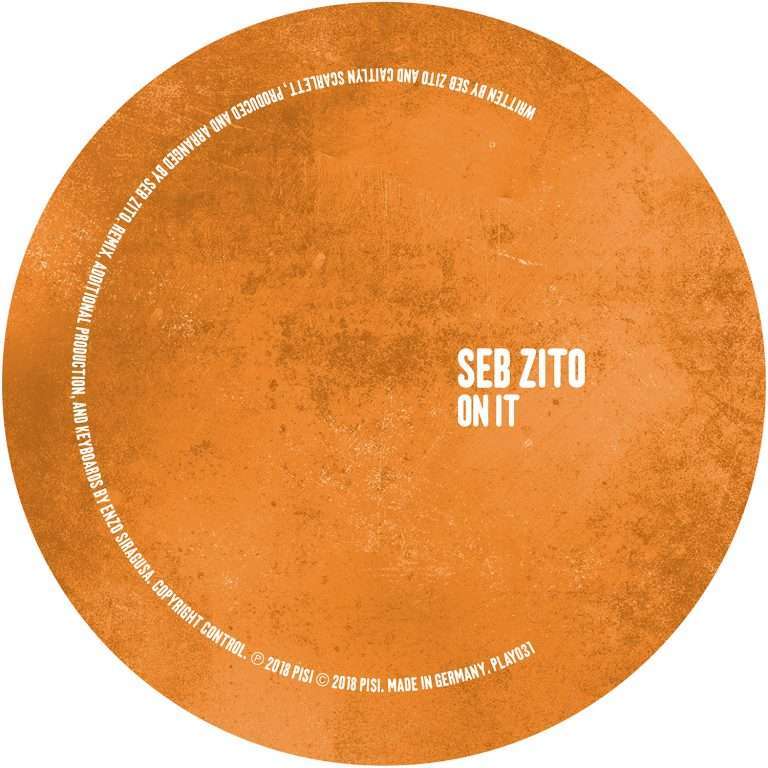 Seth Troxler's club focussed label, Play It Say It, welcomes a master of stripped back and dubbed out tech grooves in the form of Seb Zito, while Fuse boss Enzo Siragusa steps up to remix.
A core part of the world-renowned Fuse party crew, Zito's distilled productions are perfectly functional, boasting the sorts of subtle charms that make them truly irresistible to legions of dancers. His warm sound has landed on the Fuse and Infuse labels as well as Rawax and Kaoz Theory. He runs his own Seven Dials label and is as revered for his resident sets in London and Ibiza as he is his studio sounds.
The excellent 'On It' opens things up with tightly coiled drums, adorned with bumping kicks that immediately get you moving. A soul infused vocal brings plenty of cool to the track whilst dreamy pads add warmth and depth. A dub is also included in the package for those darker, late night sets. Both versions are sure to become club mainstays.
Remixing is Enzo Siragusa, the man behind the internationally renowned Fuse brand and a driving force in the contemporary house and techno scene. He DJs around the world, hosts parties across Europe and is known for digging deep. His version is more zoned out thanks to the swirling pads, with the original's vocal coming at you in a dreamlike fashion, as the knotted bass hammers home the groove.
This is an essential release that is sure to go on to big things this summer.
Release Date:31-08-2018
Tracklist:
A1 On It
B1 On It (Enzo Siragusa Remix)
B2 On It (Dub)
https://web.facebook.com/SebZitoDJ/