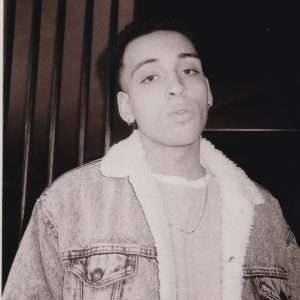 Aeris Roves
Newly signed to RCA, Aeris Roves makes silky, transatlantic R&B, but with a distinctly British backdrop. Initially growing up in Worksop, South Yorkshire – before a turbulent period resulted in him moving in with his Dad in Charlton – debut mixtape 'Moon By Island Gardens' will see a release on November 2nd; written and self-produced by Roves, alongside contributions from Two Inch Punch, Mssingo, John Calvert and musicians who've played with the likes of Frank Ocean. Aeris' European headline tour earlier this month arrived hot on the heels of dates with vocal-fan Billie Eilish, with Aeris' intimate, cathartic strand of soul suggesting a future that looks set to get a whole lot brighter.

Ama Lou
A complete DYI artist, Ama writes and produces her music (with collaborators) and creates all her own visuals and films with her sister. Citing influences from a wide range spanning a complete love of classic film all the way to social activism, bringing classic and contemporary together in the process. Born and raised in London and classically trained as a singer, she began writing music at the age of 11 Ama released debut track 'TBC' in 2016 and has been honing her craft as a singer/songwriter every since. With new music and further live dates in the pipeline, 2018 looks set to see Ama Lou become an artist truly in her own lane.

anaïs
By just simply listening to her incredible voice you can hear that, despite still being only 27, anaïs has lived a hundred lives already. Through her nomadic childhood (whether studying the violin in France or staying silent for seven months while adjusting to life in Ireland) anaïs has observed the changing world around her and is now using her defiant and powerful voice to verbalise the well-worn sensation of often feeling like an outsider looking in, and ultimately speak the hard truths she has learnt. If you haven't already heard her tribute to idol Nina Simone 'nina', or her equally beautiful Olly Alexander co-written track 'no control', prepare to feel seriously empowered because artists as vital, brave and bold as anaïs are hard to find.

Bad Gyal
Bad Gyal is as international a phenomenon as they come. Originating from Spain, the Barcelona based artist twists the blueprints of dancehall, reggaeton, pop and forward-thinking club music, possessing a sound that's alluring, innovative and completely unique. After the high energy fervour of previous singles 'Blink' and 'Candela', Bad Gyal released her highly anticipated sophomore mixtape, 'Worldwide Angel'. A culmination of sounds gathered from touring across the planet, 'Worldwide Angel' has marked a new chapter in the Bad Gyal sound; a perfect splicing of latin roots with dancehall elements and a pop sensibility that originates from some of the most distinctive contemporary producers in memory. After spending the year embarking on a sold out world tour, including packed out showcases at SXSW and The Great Escape, Bad Gyal is looking towards 2019 with a renewed focus, broadening her horizons even further and making some of the most beguiling music of her career so far.

Clairo
Since releasing her debut song 'Pretty Girl' back in the summer of 2017, things have moved insanely quickly for 19-year-old Clairo. That video alone has now had over 19 million vies and along with her debut EP 'Dairy 001' (released earlier this summer on the FADER label) she's now amassed over 50 million combined streams. She's also opened for Tyler The Creator, toured with Dua Lipa and played a string of her own headline shows and festival slots – most recently her first ever London headline show at a sold out Heaven. Her more recent video for EP track '4EVER' has had over 2 million views, produced and directed by Clairo herself on campus at Syracuse University where she's currently in her first year. With that rare kind of natural momentum behind her, and all eyes focused on her next move, Clairo feels like the breath of fresh air in pop that everyone's been waiting for.

Dylan Cartlidge
22- year old multi-instruementalist / singer / rapper Dylan grew up in Stoke but at fourteen he moved to Redcar – a small, predominantly white working-class town known only for its mothballed Steel Works and race course and the location of the critically acclaimed recent BBC documentary 'The Mighty Redcar'. With nothing going on there, Dylan sought solace in making music, even teaching himself the bass from scratch over the past few years. Having released his debut EP 'Scratch, Sniff' earlier this year, which featured a stand out track with Jamie T, Dylan has only just started to showcase what the genre-spanning, eye-catching artist has up his sleeve.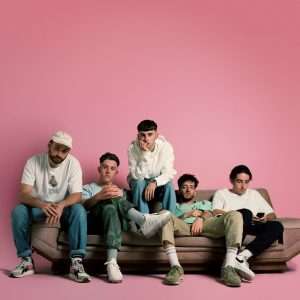 Easy Life
Leicester five-piece Easy Life are quickly making their mark as one of the UK's most charismatic, idiosyncratic new bands. Newly signed to Island Records and led by front-man (and former potato farmer) Murray, the boys recently made their TV debut on 'Later…with Jools Holland', where they performed new single 'Nightmares' (produced by Fraser T Smith: Stormzy, Adele, Drake). Blending influences across hip-hop, R&B, jazz, indie and pop – inspired by the scattergun storytelling of Arctic Monkeys and the buoyant gospel-rap of Chance The Rapper – Easy Life play a UK headline tour through November and appear, thrillingly, the type of ambitious young band who will grab with both hands the surprise break they've grafted for.

Flohio
Flohio (AKA Funmi Ohio) is a British-Nigerian artist, rapper and songwriter hailing from Bermondsey, South London. Building on the blueprints of UK rap, Flohio's sound pulls in references that span electronic music for a sound that's visceral, infectious and unique in equal measure. Singles 'Bands', 'Watchout' and '10 More Rounds' have consolidated her reputation as one of the UK's most important genre-bending voices, while her highly anticipated forthcoming project doubles down on the trademark sonics of her previous work while adding new dimensions, amplifying their more electronic sounds while twisting the tone of the current landscape of contemporary rap and catapulting it into the future. About to announce her debut UK tour, Flohio's live show brings an entirely new atmosphere to her game; tipped as one of the must see acts at this year's The Great Escape for a performance that's as potent as it is irresistible.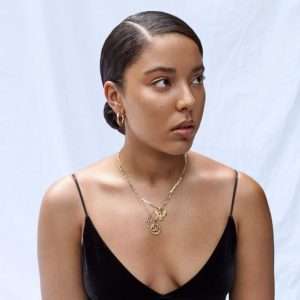 Grace Carter
Grace grew up in Brighton listening to the likes of Lauryn Hill and Nina Simone, which is evident in her powerful songwriting, which shows emotional and musical maturity. She began songwriting during her school days, and at the age of fourteen was already performing her own material in public. One year later, Grace had converted her bedroom into a makeshift recording studio and when she reached Music College she taught herself the piano by watching YouTube videos. Armed with emotionally exposing songs and a once-seen-never-forgotten live presence, make way for Grace Carter.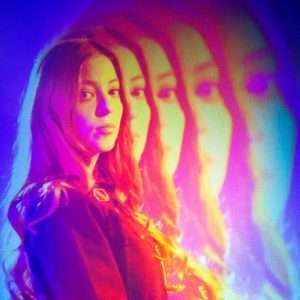 Jade Bird
2018 has been an incredible year for Jade Bird. In the time since her arrival last year with debut EP 'Something American', the world has opened its arms to the 20 year old pop singer-songwriter who recently released her Radio 1 playlist single 'Uh Huh'. Not only has she toured profusely across the globe playing packed-out shows in all corners (supporting First Aid Kit across North America), but she's performed her breakthrough single 'Lottery' on Jimmy Fallon, Stephen Colbert and most recently the UK's Later…With Jools Holland too. Armed with one of the most refreshing new voices, and a talent for writing wildly intelligent and addictive pop songs, Jade Bird is one of the most exciting new prospects we've seen in a long time; addressing themes that others are less brave too – disillusionment, divorce, cheating, sorrow – all twisted into the realities of an independent-minded, modern British female voice.

Joji
26 year old Japanese-Australian artist Joji has long been the secret weapon of 88rising, the media collective bringing asian culture to the west. His darkly hued form of electronic R&B was introduced on 2017's 'In Tongues' EP – introducing the world to his melancholy world of lost love and complex textures. His forthcoming debut album progresses his sound even further, with Joji repurposing ballads of many forms and collaborating with electronic music iconoclasts such as Shlohmo, Clams Casino, Jam City, Thundercat and more to create a debut album that's heartfelt, boundary pushing, and stunningly unique. After selling out a debut EU tour, including a stop at London's Heaven venue, in a minute, Joji looks set to take over on these shores too.

King Princess
King Princess is a fearless young singer, multi-instrumentalist and producer whose signature sound and look was introduced with stunning effect on '1950' ("a love song," she said at the time, "told through the lens of queerness"). At just 19 years old, the track has gone on to surpass 100 million early streams, with vocal support from the likes of Harry Styles, The xx's Romy Madley Croft, Charli XCX and Tegan & Sara. This autumn King Princess made her live debut in support of first EP 'Make My Bed', with shows selling out right away (and a first trip to the UK including a rapturously-received date at XOYO, and Mikaela's performance on 'Later…with Jools Holland'). King Princess has emerged as one of 2018's standout new talents, whose unique reign on pop has only just begin.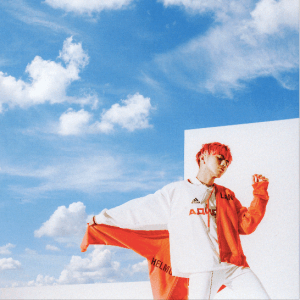 No Rome
A truly global young promise, Manila-born No Rome released his immersive debut EP, 'RIP Indo Hisashi', recently via Dirty Hit. With a broad range of inspiration across music, visuals and fashion – including the likes of New Order, The-Dream and Timbaland – No Rome has since been confirmed as the main support on The 1975's massive UK & European tour next year (including two dates at London's O2 Arena). Having produced for the likes of Brockhampton, No Rome features on the forthcoming '75 record (notably appearing in the band's new 'TooTimeTooTimeTooTime' video) with Matt Healy and co. returning the favour by featuring on No Rome's latest track, 'Narcissist'. Watch out for more from No Rome coming soon.

SL
Aged just 17, SL is already proving to be a dominant voice in the UK rap scene. His blend of rugged street narratives and intricate instrumentals has amassed over 72 million streams on breakout anthems like 'Tropical', as well as leading to collaborations with Nines and Chipmunk (all whilst still at school). Dropping new track 'Nothing To Say' recently, the Selhurst-born MC sold out his debut headline live show (Electrowerkz, October 23rd) immediately: watch out for further live info soon, and much more to come from one of the scene's most compelling new (masked) faces.

slowthai
Effortlessly treading the line between grime, rap and garage, in an unmistakeably British fashion, slowthai's lyrics cut through with a rawness and unflinching honesty, that has the listener hanging on every word. It is no surprise that radio tastemakers Annie Mac, Gilles Peterson, Zane Lowe and Benji B have all jumped on board. Northampton born and bred, he speaks directly to a generation of kids swinging between anger and apathy at the unsettled times they've found themselves born into. With a debut LP due for early next year, slowthai looks set to become a voice for his generation.