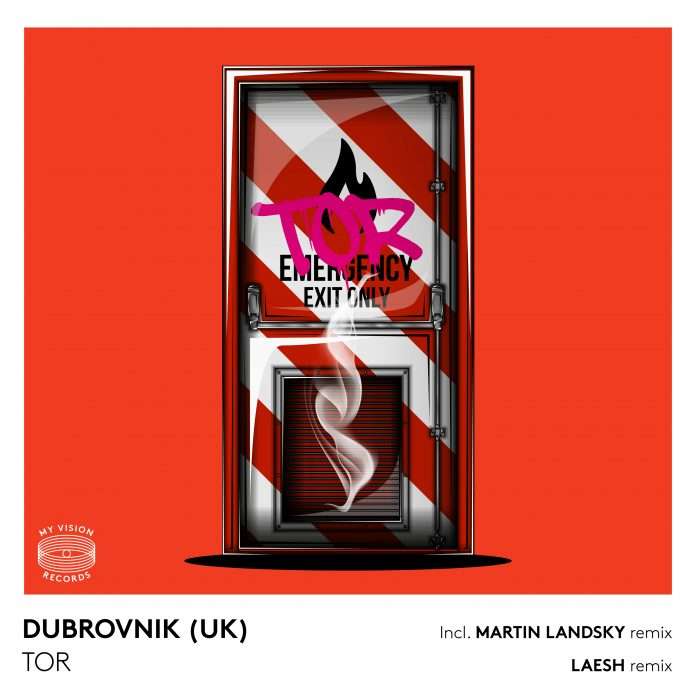 Dubrovnik (UK) offers up his 'Tor' EP via France's My Vision Records this December, featuring remixes from Martin Landsky and Laesh.
Glasgow-based producer Dubrovnik (UK) has been release his twist on contemporary house music since 2016 via the likes of Deep Tech Records, Flashmob Records and 22 Digit, whilst holding a resident at the Alumni events series on his home turf. Here though we see him joining the roster of My Vision Records, slotting him alongside the likes of Youandme, Kiki, M.F.S: Observatory and Kevin Over in the back catalogue.
Title-track 'Tor' leads, fusing a shuffled drum groove and rumbling subs with howling atmospherics and evolving stabs creating a slow burning, hypnotic opener before Martin Landsky's remix of 'Tor' follows, reshaping the original with a more driving, energetic feel via modulating percussion, bumpy bass hits and chopped and manipulated snippets of the original's murky stabs tones.
Dubronnik (UK) pairs with Jacque Savaranté next for 'Onna', taking things back into deeper realms again with billowing dub chords, stripped-back drums and bumpy toms before the Laesh remix closes on an acid-tinged tip with squelching 303 style licks, swirling chords and crunchy, swinging drums.
Dubrovnik (UK)'s 'Tor' EP is out on My Vision records 3rd (Beatport) and 17th (General) December 2018.
Tracklist
1. Dubrovnik (UK) – Tor
2. Dubrovnik(UK)-Tor(Martin Landsky Remix)
3. Dubrovnik(UK)&Jacque Savaranté–Onna
4. Dubrovnik(UK)&Jacque Savaranté–Onna(Laesh Remix)
https://www.facebook.com/Dubrovnikmusicuk/