Ahead of his magical debut album, 'The Art of Silence', Israel born artist Stereo Underground teases us with a fantastic first single from it. Entitled 'Little red head', it comes on April 26th with the full-length coming May 17th.
It's often said that the gaps in between the notes are as important as the notes themselves. Stereo Underground pays homage to that attitude on his magical debut album, 'The Art of Silence', immersing the listener in widescreen atmospherics, succinct, spacious arrangements and stunning melody throughout. This wonderful record for Balance Music follows previous full-length artist albums on the Australian label from the likes of Clarian, and Brian Cid.
Born in Haifa, in the North of Israel, the artist otherwise known as Yariv Etzion begin his musical life as a drummer, spending his younger years circulating in the city's hard rock scene. He discovered electronic music as a teenager when he moved to Tel Aviv, and soon began working at a record shop and DJing. His popularity rapidly grew, and production soon followed. His output as Stereo Underground began 2009, and in his debut year he received high praise from Mixmag, and heavy DJ support for his hypnotic, progressive sounds. The project has always shown a great sense of musicality, and ambition, and this full-length debut album is the natural culmination of his efforts over the last decade.
"An album, in my opinion, is the holy grail for a musician" he says. "I waited 38 years to give myself the peace of mind I needed to do so. It took me 10 months of writing, recording, sound design and mixing to create the final result." That meant doing so in both the mental and physical sense. He took the decision to relocate to a wooden house in the countryside to create this stunning album, turning down incredibly high-profile festival bookings plus remix offers and release requests in order to dedicate himself to his vision. It's an admirable approach that has yielded dividends.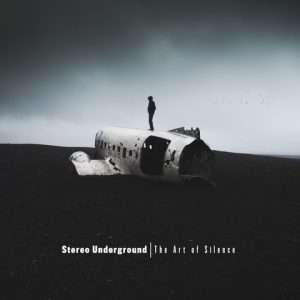 From the conceptual, ambient tones of opener 'Flying Glow (Prologue)' through to the spine-tingling, airy breakbeats of closer 'For A Moment of Truth', this is a record full of slow-burning nuance and hypnotic progressions that induce a dream-like state in the listener. There's mellow piano tones on 'The Art Of Silence', Moderat-tinged indie/dance crossover on 'Little Red Head' and trancey euphoria on 'Above The Sea Of Fog'. 'Echoes' plunges into deeper territory and 'Breakfast on Mars (Interlude)' gives a hazy, beatless breather mid-way through. 'Lost in Words' is a fragile exercise in subtlety, with Wanderlust continuing the focused feel with a little more urgency. 'Mind Hunter' teases with its incessant bleeps and squeals and early Underworld textures, while 'Technomalya' yields a soaring crescendo before the broken rhythms of the closer. It's perfectly formed, segued, and sequenced to present a truly cohesive, compelling vision.
Stereo Underground – Little Red Head feat. Sealine
Release date: 26th April 2019
Tracklisting:
1. Little Red Head feat. Sealine (Original mix)
2. Little Red Head feat. Sealine (SU Club mix)
3. Little Red Head feat. Sealine (SU Dub mix)
Pre-Order: http://smarturl.it/littleredhead
Format: Digital / Streaming

Stereo Underground – The Art of Silence
Release date: 17th May 2019
Digital Tracklisting:
1. Flying Glow (Prologue)
2. The Art of Silence
3. Little Red Head feat. Sealine
4. Above the Sea of Fog
5. Echoes
6. Breakfast on Mars (Interlude)
7. Lost in Words
8. Wanderlust
9. Mind Hunter
10. Technomalya
11. For A Moment of Truth

Vinyl Tracklisting:
A side –
A1. Flying Glow (Prologue)
A2. The Art of Silence
A3. Little Red Head feat. Sealine
B side –
B1. Above The Sea Of Fog
B2. Echoes
B3. Breakfast On Mars (Interlude)