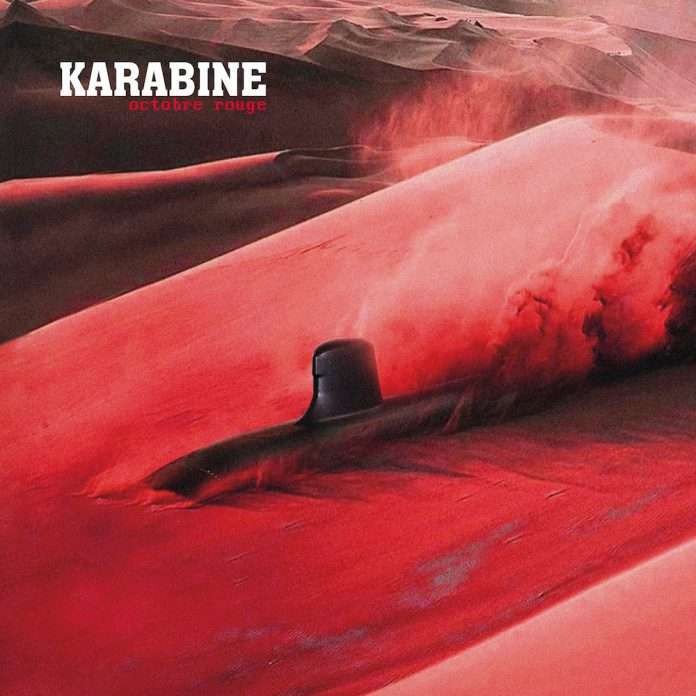 Citizen Records, run by the artist formerly known as Vitalic, link with unique vinyl pressing service Diggers Factory to present a new EP from Karabine, a fresh project from a seasoned French producer.
This new pseudonym is to allow the artist to make music free from any genre constraint and explore electronic, techno, IDM, industrial, breaks, ambient and whatever else, often with influences from British artists such as Aphex Twin, Luke Slater and Daniel Avery. There is a maturity to his music, which is made using hardware machines, and it comes with a real intensity and personality that mixes up restrained violence, industrial tones and raw melodies.
The opener on this latest EP is 'Red October (MK-Delta Project)', a seven-minute techno sizzler with frazzled synths and glitchy percussion stitched into a driving groove that rises ever higher. The perfectly raw 'Riot Congas' has heavy, hard hitting drums and more intense synths and sound designs that are constructed for maximum impact in the club, while 'Boom' is an edgy number with sirens and unsettling vocal samples all soundtracking a cosmic emergency. Dynamic closer 'Prisoner' has searching synths circling round the drums and building to intense peaks that will have the floor in a rapture.
After this debut 12″, Karabine is set to release an album later in the year. This first part of the story, though, is already mightily impressive.
On demand pressing service Diggers Factory believe that vinyl records are the best way to consume and value music, so they offer two solutions. First, funding projects allow any artist or label to produce records without spending any money—all that is required is a minimum amount of pre-orders and Diggers Factory manage the rest including pressing, mastering, distribution, logistics. Secondly, they run Limited Edition projects where they work with renowned artists on original projects and reissues of forgotten or unexpected albums.
Release Date:07-06-2019
Tracklist:
1.Red October (MK-Delta Project)
2.Riot Congas
3.Boom
4.Prisoner
https://www.facebook.com/citizenrecords/