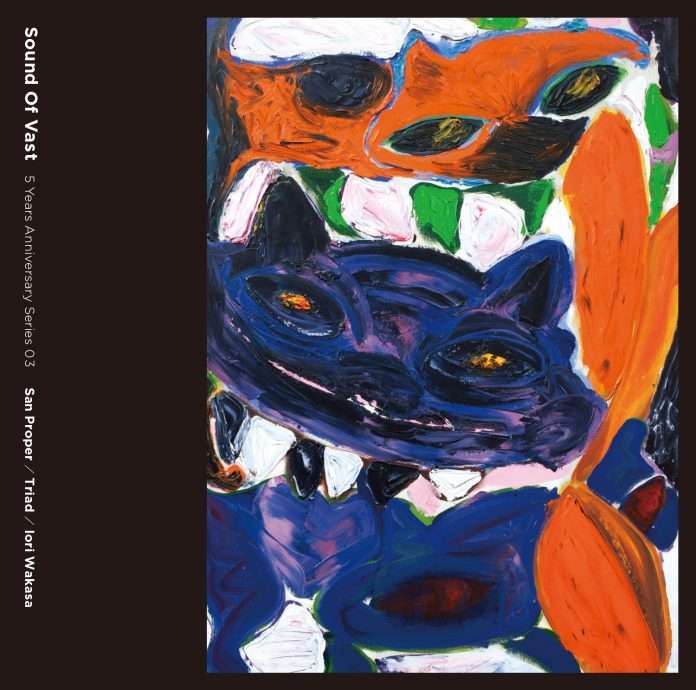 The Sound Of Vast imprint marks its five year anniversary this year and to celebrate it's offering up five special various artist packages across 2019 limited to 250 copies each, featuring material from the likes of Vid, The Mole, Cinthie, Shinichiro Yokota, San Proper, Akiko Kiyama, Com Sin aka Cosmin TRG , Subb-an and more.
Sound of Vast, headed up by Tokyo's Knock and Berlin-based artist Red Pig Flower has grown to be become a highly respected imprint in underground House & Techno over the past few years. Exploring a 'vast' range of styles, which is where the name comes from, the imprint has welcomed revered producers onto the label's catalogue such as Vid aka Egal 3, The Mole, Soichi Terada, Wareika and many more. Here though we see the focus on the core family as well as some new additions, celebrating the artists involved over the past five years and looking towards the future with some fresh, hotly tipped acts. This project also sees a new design concept for the imprint from London's David Surman's painting installation project 'Paintings For The Cat Dimension' which ''explores the motif of the cat as emblematic of internet aesthetics, a place where all painting styles and modes now exist non-hierarchically as pure information.''
Kicking off the third instalment of the series is San Proper's 'Your Call', a robust yet dream house workout fuelled by choppy bass hits, fluttering synth licks and a shuffled analogue drum groove. Barcelona based trio Triad follow with 'Room N', a hypnotic house cut fuelled by ethereal chord swells, modulating percussion and vacillating bass tones.
Tokyo's Iori Wakasa then rounds out the release with 'Rave In A Village', as the name would suggest embracing a classic house feel via a winding piano chord, twinkling piano melodies, crunchy drums and mesmeric pads throughout.

release date:September 16th, 2019
Track List :
1. San Proper – You Call
2. Triad–RoomN
3. Iori Wakasa – Rave In A Village
https://www.facebook.com/soundofvast/