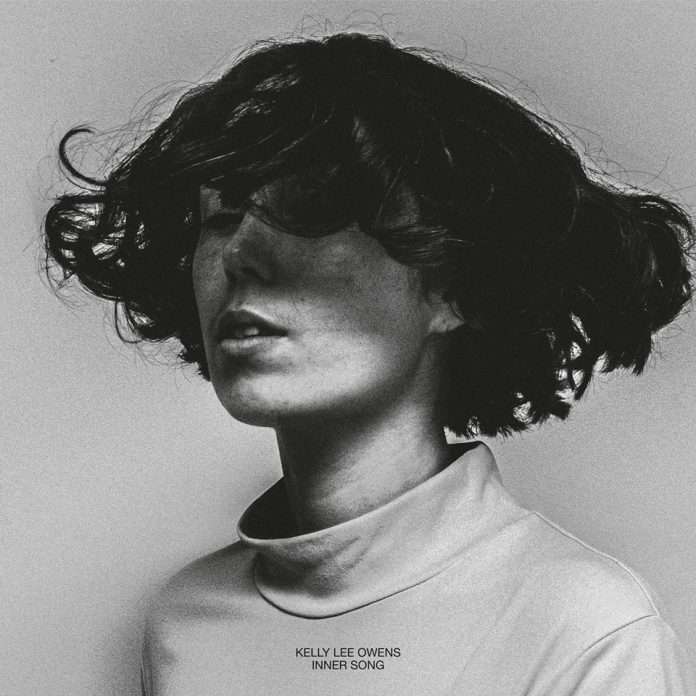 Kelly Lee Owens' masterful second album Inner Song finds the convention-blurring techno producer and singer/songwriter diving deep into her own psyche—excoriating the struggles she's faced over the last several years and exploring personal pain while embracing the beauty of the natural world. It's a leap in artistry from a musician who burst onto the scene with a confident, rich sound, and is endlessly enticing when it comes to what Owens is capable of.
Inner Song follows the star-making debut of Owens' 2017 self-titled album, a quixotic blend of body-moving beats and introspective songwriting that garnered numerous critical accolades. Owens has certainly come a long way from her background as a nurse; since then, she's released an indelibly clubby two-tracker, 2019's "Let It Go" b/w "Omen," and teamed up with like-minded auteur Jon Hopkins on the one-off "Luminous Spaces."
Her latest album comes off of what Owens describes as "the hardest three years of my life," an emotionally fraught time that, in her words, "impacted my creative life and everything I'd worked for up to that point. I wasn't sure if I could make anything anymore, and it took quite a lot of courage to get to a point where I could make something again."
Inner Song was largely written and recorded over a month last winter. As with her debut, Owens holed up in the studio with collaborator James Greenwood. Letting loose in the studio and being open to whatever sonic whims emerge was essential to Owens' craftwork. "With the first album, I was so obsessed with getting the right sound straightaway, which hindered the flow of ideas," she explains. "This time around, I let go of my perfection in the initial moment for the ideas to fully flourish and become what they want to be."
While the unexpected cover of Radiohead's 'Arpeggi' might strike some as an unconventional way to open a sophomore effort, to Owens the winding take on the classic tune—recorded a year before work on Inner Song properly kicked off—represents the sort of sonic rebirth that's so essential to the album's aura.
"I'm a massive Radiohead fan, so it's sacrilege in a way," she chuckles. "But I wanted to give my take on a track that always sounded like running through synth arpeggios to me. To me, it sounds like rising out of something quite bleak and hopeless, and resurfacing—a comeback from where I was." 'Arpeggi' leads into Inner Song's 'On', a rustling electro-pop glimmer that gives way to yo-yo synths and a tough-as-nails beat—the alpha and omega of the Kelly Lee Owens experience, reflective of her ability to contain sonic and emotional multitudes within just one song.
Owens' personal roots are as present as her sonic predilections, as fellow Welsh artist and avant-garde legend John Cale lends his distinctive pipes to the foreboding 'Corner of My Sky'. "John and I worked together previously in a session and formed a connection. I realised that I could hear his voice over this psychedelic lullaby. I dared to ask him if he'd contribute to the track and use some Welsh language in there."
Elsewhere, 'Melt!' – one of the last tracks written for Inner Song – dives into the ever-pressing issue of climate change, right down to its structural composition: "I always need at least one techno banger in there to balance things out. I knew I wanted to create something that sounded hard with organic samples—one of those samples was melting glacial ice, another was people skating on ice. I felt those were great representations of what's happening in the world. Every moment you're breathing and sleeping, this is taking place."
The evocative title of the album is borrowed from free-jazz maestro Alan Silva's 1972 opus. "Those two words really reflect what it was like to make this record. I did a lot of inner work in the past few years, and this is a true reflection of that." The hair-raising bass and tickling textures of Inner Song drive home that Owens is still locked in to delivering maximal sonic pleasure – as illustrated by the decision to make the album's vinyl release a sesquialbum, or triple-sided album: "I'm still obsessed with frequencies that don't do well on vinyl if they don't have the space."
"The power of conceptualising who you are has really informed this album," Owens states about Inner Song's essence, and her second album is truly a discovery of self.
Kelly Lee Owens Inner Song
Release date: 1st May 2020
Tracklist
1. Arpeggi
2. On
3. Melt!
4. Re-Wild
5. Jeanette
6. L.I.N.E.
7. Corner Of My Sky
8. Night
9. Flow
10. Wake-Up
Preorder album here

https://www.facebook.com/kellyleeowens/