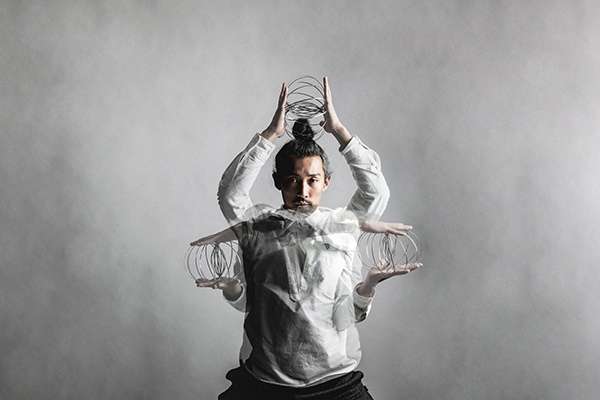 Tech Traxx, from Open The Door EP, out March 27(Beatport February 28) on Totem Traxx
HI-C is Japanese DJ, Turntablist,Music producer, and DJ teacher.
6×World champion (dmc2007〜2011.vestax2005) 2016 outlook soundcrash champion Not long after taking up DJing, Hi-C had his first success in 2002; he won the Teen's DJ Championship. In 2003 he became the Japanese Vestax Extravaganza Champion and in 2004 he placed 3rd at the world final. Later that year, he joined up with DJ Yasa and together they became Kireek. 2005 saw more success as he again took the Japanese Vestax title and went on to become the Vestax World Champion while being the first Asian person to do so.
Kireek continued to gain traction on the scene and in 2007 they were invited to perform at the Fuji Rock Festival. In the same year, they entered the DMC World DJ Championship for the first time in the Team category and were the winners – on their first attempt. Kireek continued to return to London to defend their title and did so successfully in 2008, 2009 and 2010 leading them to become 4-time champions and a dominating force on the turntabling scene. The biggest success came as they defended their title one last time in 2011. By unanimous decision of the judges, they became World Champions for a fifth time and also setting a new record of the most successive titles in the competition. No other competitor has achieved the feat of winning a title five times in a row.
The unique style of their sound had garnered a lot of attention and so they were invited to perform at the Nike Destroyer Jacket event in London, the launch of the Toyota IQ in Moscow and they also toured China.
Kireek released one album called 'One in Two', a DVD called 'Kireek TV' and a record called 'Kireek Breaks'. They have also worked with a range of other well-known recording artists in Japan such as Hifana, SHINGO☆西成 and many others, providing songwriting and remixing services.In 2018, DJ Hi-C was invited by Pioneer to visit The Louvre in Abu Dhabi as a member of the Turntable Symphonic Orchestra.
2018 also saw the dissolution of Kireek as both DJ Hi-C and DJ Yasa wanted to pursue their own musical interests and directions.
Currently, DJ Hi-C produces his own songs and provides songwriting services for TV and Internet advertising campaigns. As a DJ he continues to perform professionally and his preferred styles are Techno and Tech House. His versatility means that he is without limits though. His scratching ability combined with a deep mastery of DJing techniques leads to an infectious style that makes the dance floor full of happy, smiley, dancing people.
The journey to discover new energy in wonders of the world of sounds which reaches beyond the borders of all living things will never end.

DJ HI-C – OPEN THE DOOR EP
Tracklist:
1.Tech Traxx (Original Mix)
2.Open The Door (Original Mix)
3.Holly (Original Mix)
Connect Artist, Label, Support
https://www.facebook.com/DJHICdiscovery/
https://www.instagram.com/djhi__c/