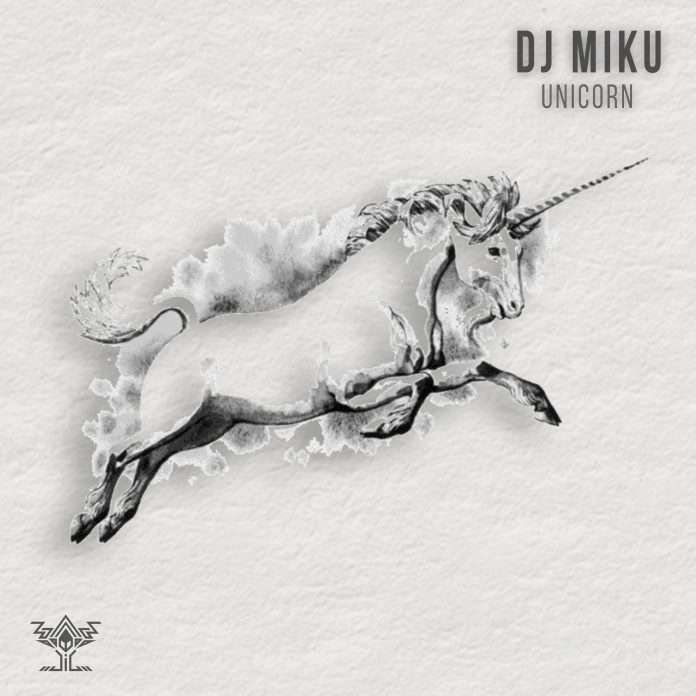 Unicorn, from S/T EP by Dj Miku, out 17 April on Totem Traxx
In the 1990's, DJ MIKU was early techno winners in Tokyo and marked a start of Tokyo technoscene with his warehouse parties"Key-energy" from 1992 to 1996. This party changed the venuewiththe sound system next to next and widelyknown as abigreal techno party in Tokyo.After that, he played at "RAINBOW2000", "Ninja Tune Night", HARUKAZE" in Japan, "BIG CHILLENCHANTED GARDEN" in the suburbs of London, andoutdoor party in France. In 1996, he established the label, "NewStage Records"and started LOTUS, the unit with HideoKobayashi & DJ Natsu, and "Kasumiexprience" was released. In the late 90's, He fell in love with electronica, abstract music and devoted himself to produce forthose artists at Tokyo and London bases. After Apart from a period away from the dance floor,he started playing again trucks that wascollected as an interaction of electronica 4/4 kicksby him.

In 2001, his first MIX CD "Sequence phenomenon"was released from Music Mine and hereturned tothe dance floor at WOMB as a Residents DJ in CYCLONE. He showed us a new possibilitiesand the world view of the techno for 6 years. Many international DJ's, AlexPaterson(ORB),Steve Bug (Poker Flat), RomanFluegel(Cocoon),Luomo(Moodmusic), Damian Lazarus(CrosstownRebels),Michael Mayer(Komapkt), ReinhardVoigt(Komapkt),Fairmont (Border Community),Stewert Walker(Persona Records), MikeShannon(Cynosure), Si Begg (NovaMute) joinedCYCLONE and warmed up Tokyo techno scene with him. Until 2010, he released multi-tracks from Pickin'mushroom, WC recordings, blank records, Music mine, Hypnotic Room. He established the label, Blank Records also ElectricPunches, and hadactivities of producing artists and offering the trucks.From 2011, he organized outside party "GLOBAL ARK"and aim to provide the real time musicdirectly from the field.In 2016 New Album "Basic&Axis" Released.
The journey to discover new energy in wonders of the world of sounds which reaches beyond the borders of all living things will never end.
Connect Artist, Label, Support
http://totemtraxx.com/
https://web.facebook.com/TOTEMTRAXX/
https://totemtraxx.bandcamp.com/