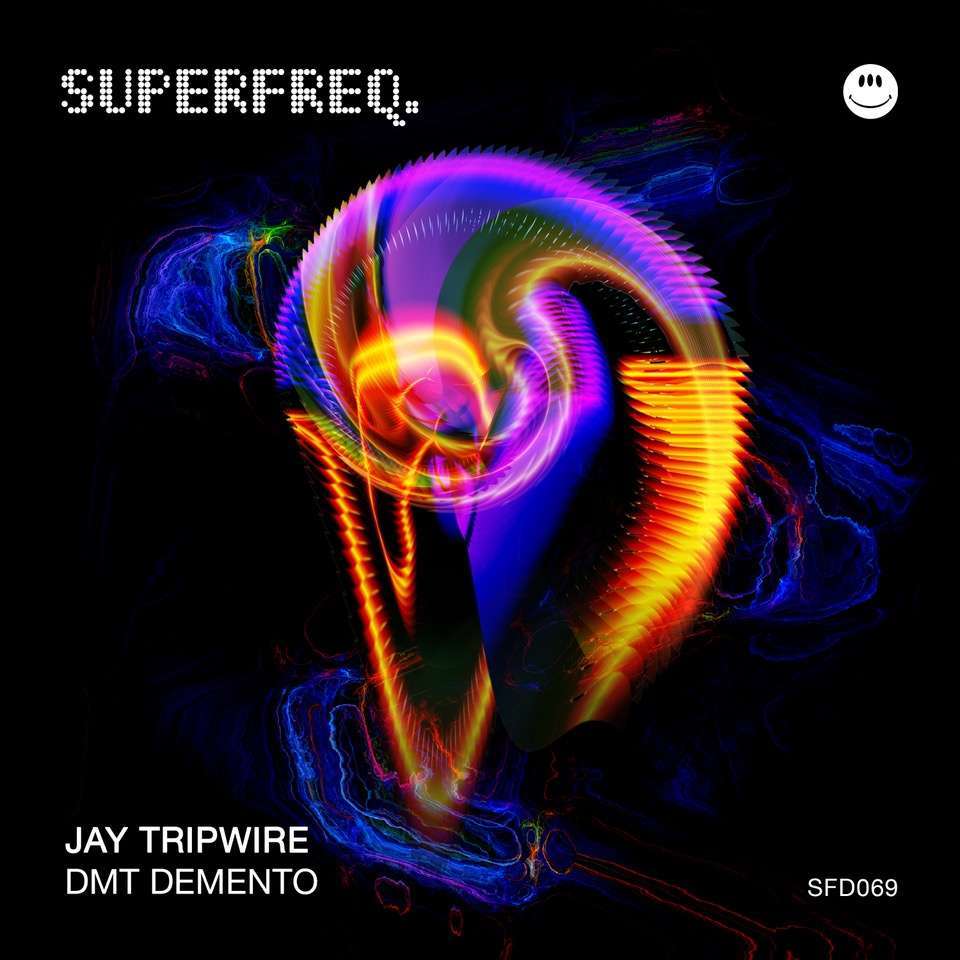 Superfreq regular Jay Tripwire makes a smart return to this essential label with a new single that is backed with remixes from Jared Love, Jehr and Joel West.
Jay has a masterfully tripped out and late night sound. It is filled with futuristic vibes and for many years has marked him out in a class of one.
This new one is another case in point: DMT Demento is deep, dark and mysterious, with a wispy lead taking you down the rabbit hole, as groaning synths and spooky pads all bring the atmosphere.
Jared Love pairs it back to a more supple groove, with silky hits and drums, dubbed out chords and really heady vibes all soothing body and soul as you get lost in the music.
Jehr then flip it with a busy lead that darts about the mix and grows ever more acidic, with plenty of haunting pads adding to the paranoid vibes. Last of all, Joel West gets more intense, with high pressure bass and synths racing along, chattery snares and acidic sounds all working you into a lather.
Once again here Superfreq lead from the front.
Release Date: 14th August 2020
Tracklist:
1) DMT Demento (Original Mix)
2) DMT Demento (Jared Love Remix)
3) DMT Demento (Jehr Remix)
4) DMT Demento (Joel West Alternative Reality Remix)
Listen Jay Tripwire & Modern Ancient – Heart432 (Meditation Mix)
https://www.facebook.com/jaytripwire.fanpage