With the very welcome announcement of lockdown measures easing this week, brand new Manchester location SQUARE ONE is vying for the top open air venue in the UK position with an incredible list of selectors confirmed to play their Summer programme.
The brand new clubbing destination has announced the likes of party starters La Discotheque, Zutekh, Jika Jika and more to join the programme, bringing with them the absolute best DJ's from the UK and further afield in what is set to be an unforgettable Summer on the dance-floor.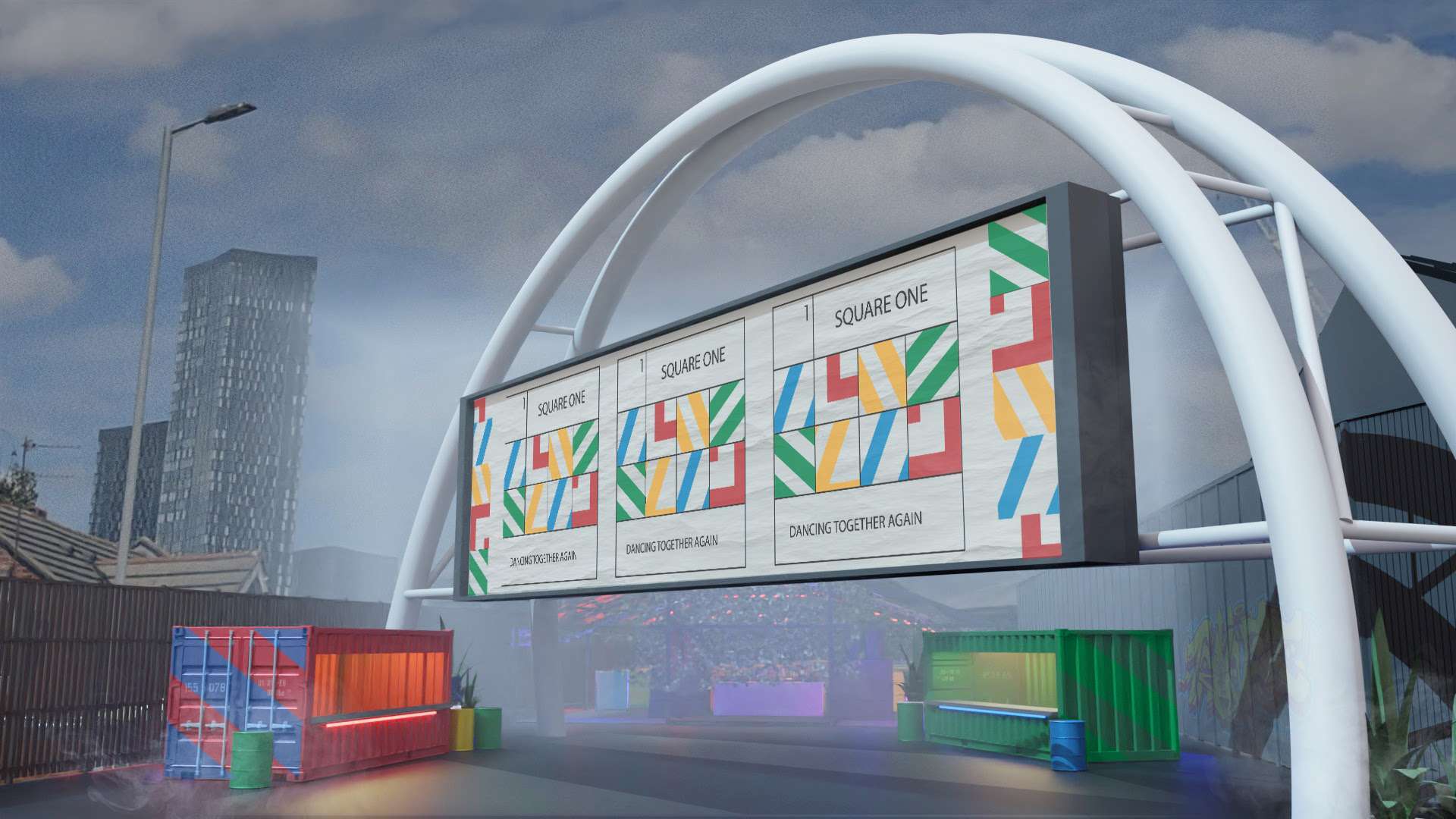 The ever-popular La Discotheque will be enlisting the incredible talents of Dan Shake for their party, joining him will be the ever-popular Secret Sundaze as well as Mafalda and Sharples & Laura Jackson. Dance music aficionados Zutekh continue to impress with their line up of the inimitable Partiboi 69, Kettama and Effy, and Irish dance stalwarts Jika Jika! bringing their own touch to proceedings with a Luigi Madonna, Rebuke and Nancy (Live) set to play. MVSON Collective will be appearing in August with their super XL MVSON event showcase, plus more still to be announced.
Manchester open-air venue SQUARE ONE Summer programme:
SATURDAY 3RD JULY 
LA DISCOTHÈQUE PRESENTS
DAN SHAKE
SECRETSUNDAZE
MAFALDA
SHARPLES & LAURA JACKSON
TICKETS HERE
SUNDAY 4TH JULY 
ZUTEKH PRESENTS
HÉCTOR OAKS
IMOGEN
AALICE
SPECIAL GUEST TBA
TICKETS HERE
SATURDAY 10TH JULY 
ZUTEKH PRESENTS
KETTAMA & PARTBOI69
EFFY
SHAWN CARTIER
TICKETS HERE
SATURDAY 31ST JULY 
JIKA JIKA PRESENTS
A-Z
LUIGI MADONNA
NANCY (LIVE)
REBŪKE
+ OPUS KLIEN
TICKETS HERE
SUNDAY 15TH AUGUST 
MASON IN THE PARKING LOT
MASON COLLECTIVE
+ GUESTS
TICKETS HERE