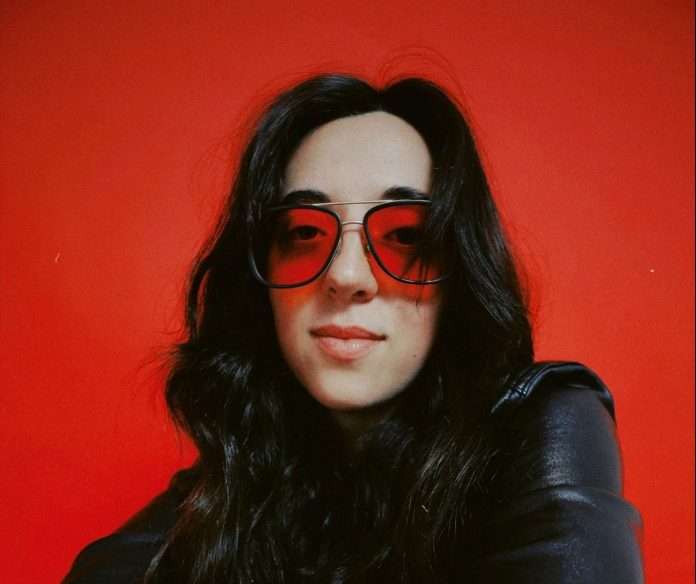 Rising star of the electronic scene DJ/Producer, Chloé Caillet, shares her highly anticipated, glorious debut single 'Love Ain't Over'. A sassy and classy bumpin' deep house cut featuring sumptuous vocals, 'Love Ain't Over' was written by Chloé post-break up, serving as a reminder to never give up on love. This groove-laden single follows her recent remix for Beck, coveted gigs at the likes of Glastonbury, Pikes, fabric, Circoloco, Rumors and DC10, fashion parties for MIUMIU, and hints at the shape of things to come as Chloé begins to unveil her playful productions to the world via her own label, XCESS RECORDS.
Speaking on the track, Chloé says,
"The song was created as I was going through a breakup. I needed to express a feeling of moving forward and pushing through. I decided to ask my friend to record the vocals. We recorded these in my room and then the song took form. 'Love Ain't Over' represents the need to never give up on Love and to keep going as it will come."
The single drops alongside a colour-popping, tongue-in-cheek video peppered with cultural references and snippets portraying Chloés fun-loving and mischievous character. Directed by her partner – director and artist, Ana Sting – the whole package is a testament to Chloé's raw talent and authenticity and her bold, striking aesthetic vision. The collaborators onboard point to the exciting creative community around her that Chloé has cultivated over the years in the music and fashion scenes within London, New York, Paris and beyond.
Speaking on the video, Ana Sting says,
"The first time that I heard the song it gave me a lot of happiness and it made me want to dance. I love when music makes me feel that. It also impressed me and I thought Chloé was a very talented artist. I also loved the vocals; it sounded like a soul record from the 60's. I decided to represent different people and fun characters dancing to the song. As the song is universal and everyone is looking for love I wanted to portray that. I also wanted to show Chloé's fun and silly side."
A global DJ, multi instrumentalist and creative director who prides herself on her distinctly unique tones, Chloé Caillet's path into a musical career was obvious from an early age. Growing up between cultural meccas New York, Paris, and the UK, it's easy to see where her passion for music and fashion stems from, though it was from the age of 7 she cut her teeth sonically, learning piano before moving into bands at the age of 14, playing guitar and bass. Drawn to sounds with "a strong groove, bass and vocals", her early inspiration came from the sounds of disco and funk which echoed around her family home.

After working in the music industry as a major label A&R, and later becoming a key player in the NYC nightlife scene, organising private events and booking DJs for club nights, it was the more organic side of the music scene which held her heart. "I wanted to utilise my industry knowledge," she continues. "So I bought myself a pair of CDJs and taught myself how to mix."

Best known for her vibrant blend of disco, electronic, house & funk, Chloé has played across the globe with some of the electronic world's biggest hitters. Gracing the booth across 4 continents at some of the most renowned venues and parties including Badaboum, Brooklyn Mirage, DC10, Cityfox, Hï, Ushuaia, Rumors, Burning Man, Glastonbury, hosting a stage at Timewarp, and spinning at some of the most exclusive and high fashion events, Chloé's next chapter is set to be one of wonder – filled with original releases and remixes, more global gigs, continued fashion explorations, as well as focusing on her newly founded label XCESS Records with her collective PVBLIC XCESS. After years spent in the scene, and with a discerning, ever-curious ear, Chloé is shimmering her way to the upper echelons of dance music.
Chloé Caillet – Love Ain't Over

https://www.facebook.com/chloecailletdj