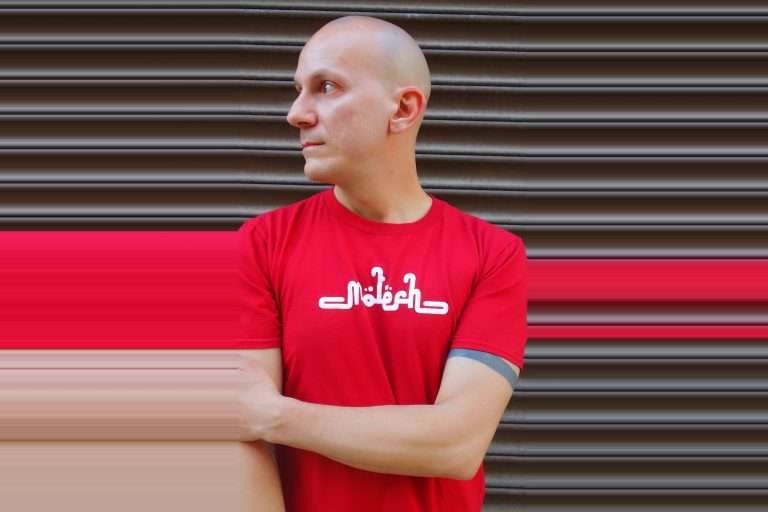 Deçiq is taken from 'Mashallah'EP by DJ 3000, out 01 April on Motech Records
Motech Records founder, DJ 3000 returns to his Albanian roots for his next EP on the label entitled 'Mashallah' which unites his cultural heritage with Detroit Techno.
The title track, 'Mashallah' is a phrase used throughout The Balkans to express impressiveness or the beauty of a person or event. The rhythm guitar in the track is pure Albanian, but it's infused with that Motor City techno vibe. Choose from the original which is peppered with a vocal sample or the Instrumental version.

Keeping the Albania-meets-Detroit theme is 'Deçiq' which features a traditional Albanian plucked string instrument called a çifteli. The track is named after the region of Malësia famous for the 1911 Albanian revolt. The vocal which sings of these Albanian heroes and the ethnic rhythm, combine with the tech-funk sound of The D to great effect.
Closing the EP is 'In The Water' with its upbeat keys and straight-to-the-dancefloor groove.DJ 3000 like other Detroit producers has his own sound while still being firmly recognisable as coming out of that city. As DJ 3000 says, "it's something in the water!"

DJ 3000 'Mashallah'
Track Listing:
1. Mashallah
2. Mashallah (Instrumental)
3. Deçiq
4. In The Water
Preview Mashallah


Listen to DJ 3000 's Deçiq on Tracks of the Week Techno Trip episode 26 here
Connect: Artist, Label, Support
https://web.facebook.com/dj3000usa/
http://www.motechrecords.com
https://www.beatport.com/release/mashallah/3685721