Constantly expanding horizons, an endless sea of sounds, tones and textures. Never waivering in its depth or intensity, always simmering somewhere near the surface, ready to be taken in and immersed within.
The past 3 decades or so have seen many come and go through the Dance and Electronic Music universe, but one name who has certainly established many spaces within this endless spectrum is Detroit producer John Beltran, and his accomplishments as a music maker and sonic visionary are there for all to see. Beltran's journey and audial narrative read out beautifully through the records he released, with chapter 1 seeped in the traditions of Detroit Techno, whilst chapter 2 and beyond have seen him operate in a wide variety of musical circles. His sound is one of constant evolution, one that has seen him experiment constantly within differing genres over the years, with his peers and audiences always left dazzled by the sheer scale and intricacies of his works. Alongside this, there is a distinctive harmony between man, machine and instrumentalism within his music, with the soul at the core of it all laid bare as it enriches the minds and hearts of those who come across it – an enchanting embrace that pairs raw undulating rhythm with tear jerking melodies.
Beltran's musical outputs have come about via a handful of aliases, with his most significant being Placid Angles, the group Indio (which also includes Sam McQueen) and of course, the music released under his own name. The Placid Angles name has seen some extraordinary releases, such as 1997's iconic 'The Cry'; 2019's 'First Blue Sky'; and 2021's 'Touch The Earth', all of which encapsulate his wide reaching style, with the music touching on Techno, Ambient, Drum'N'Bass, Breakbeat and everything in-between. His work with McQueen as Indio oversaw the release of the timeless 1999 self-titled LP, an Ambient Techno record that has since gone on to be heralded as a classic within the genre. However, his work as John Beltran has seen the most investment and shifts in direction. From the early days releasing on seminal imprints such as R&S, Peacefrog and Apollo (check his first three LPs for reference), through to future jazz and funky leaning efforts on Ubiquity and MotorCity Wine, and some future classics on Delsin, Furthr Electronix and Seventh Sign, there's so much there to invest and immerse yourself within.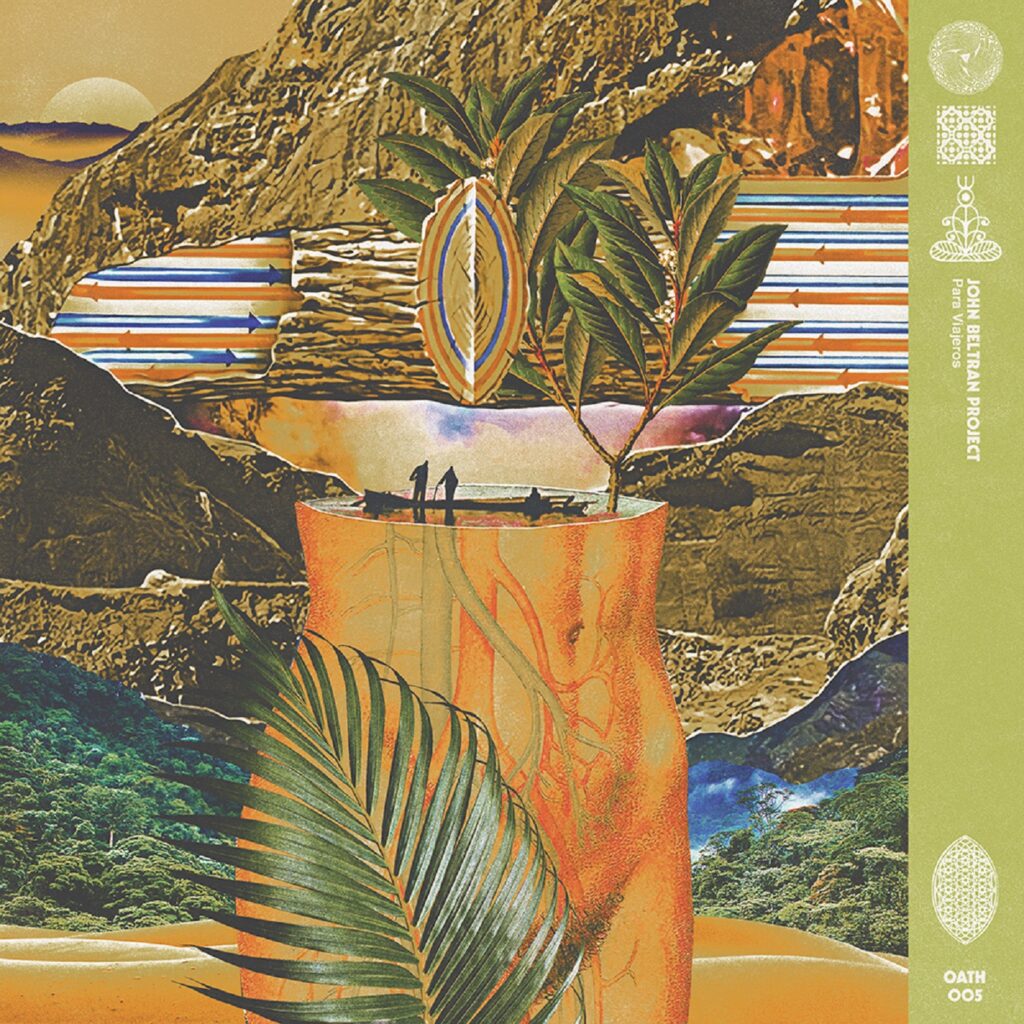 What comes next is always a beautiful surprise within the story of John Beltran, and with his new EP, 'Para Viajeros', we are greeted with vibrations that soothe the soul and transport the mind to some very special places. As always there's a profound deepness to the music, with Beltran's love for instrumentation laid bare for all to experience here, with flourishing sequences and airy, dreamlike atmospheres found throughout. Striking the perfect balance between sultry and quietly euphoric grooves and equally emphatic yet rhythmically intricate House leaning numbers, there's something for everyone here and for all times of the day/night. 'Em Trancoso', the opener, features some enriching polyrhythms alongside a backdrop of sweetly fluctuating horns, with plenty of twinkling piano chords and synth tones to keep us drifting upwards and onwards. 'A Danca Da Manha' arrives next, and twists the EP towards the hazy mornings of summertime, where the chordal flow reminds us of the sea breeze and the uplifting horn work points towards the world unravelling all around, a fresh tune to begin a new day. Another groover, 'Kumbatia (Hold Them Close)', comes next and this one keeps the feeling flowing onwards, with quietly undulations making up the bulk of the forward progression here, as the keys seem to float in the air, enticing us to keep moving onwards. Last but not least comes 'Mallorca', and well, this one shifts us to the end of the day, with a more spread out rhythm providing room for one of the most beautiful melodic sequences you will get the chance to hear this year.

John Beltran Para Viajeros EP
Tracks
John Beltran – Em Trancoso
John Beltran – A Dança Da Manhã
John Beltran – Kumbatia (Hold Them Close)
John Beltran – Mallorca
Stay tuned at ConnectFM and listen to new music from John Beltran

https://www.facebook.com/john.beltran.718
https://www.facebook.com/oathcreations