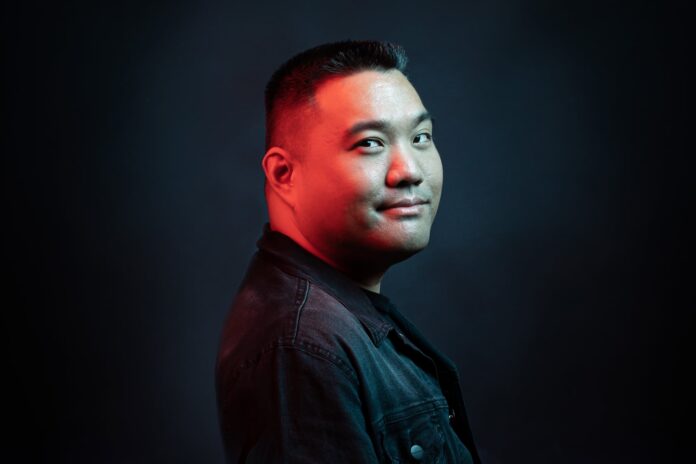 Einmusika Recordings invites internationally acclaimed DJ, producer, radio host, and label owner Darin Epsilon for the 7th installment of their EINMIX DJ mix compilation series. The 25-track compilation follows Marc DePulse's 2021 contribution and places Epsilon amongst established producers Einmusik, Lexer, Jonas Saalbach, Carlo Whale, and Marius Drescher, who have all contributed to previous editions of the growing series. EINMIX by Darin Epsilon is due for release on August 26th via Einmusika Recordings across all streaming platforms.
Darin Epsilon knows what it takes to curate a listening experience that transcends the play button. Frequently donned as one of the leading early influencers of the Melodic House & Techno and Progressive House genres, he has been making his presence known with a continuous stream of top-quality records since breaking into the scene in 2006. The industry veteran has since elevated his profile by sharing the spotlight with leading dance music tastemakers such as John Digweed, Sasha, Hernan Cattaneo, Nick Warren, Above & Beyond, Eric Prydz, and countless others. In addition to crafting exclusive edits for his forthcoming EINMIX,  2022 has seen him take the release reins on several top imprints including Family Piknik, Desert Hearts Black, and Ritter Butzke.
Epsilon's EINMIX marks the first offering  from the series this year and features 17 exclusive edits of the Einmusika back catalog plus two of Darin's own productions. The tracklist boasts select cuts from the likes of Eelke Kleijn, Henry Saiz, Hernan Cattaneo, NTO, Sebastien Leger, Township Rebellion, and Einmusika head honcho himself, Einmusik. This is Epsilon's first long-form release since delivering his WE ARE KATERMUKKE DJ mix last year, a stunning compilation that celebrated the essence and underground sound of his current home base, Berlin.
"The process of putting together this compilation was extremely challenging. It's not very often that you come across a label with such an enormous back catalog and high standard of quality tracks to choose from.

All in all, it took me 5 days just to listen through every song they've ever signed, and then another 2 to figure out the positioning of each one and the overall pacing of the set. I had to do this while making sure each song was harmonically related with the one before it, and keep the intensity building and building until the end.

It was an absolute honor and pleasure to be invited by the Einmusika team and I truly appreciate their continued trust and support!" – Darin Epsilon
In the midst of prepping for the launch of his EINMIX, Epsilon has been taking his unique club set to the global masses. His summer tour has seen him perform in Bangladesh, Vietnam, and India, and has him slated to take over the decks at various venues across Indonesia, Thailand, Sri Lanka, Germany, and the Netherlands (full upcoming tour dates below) in the coming months. Of particular note, Epsilon will be curating his Perspectives Digital label showcases in Berlin and Amsterdam during ADE on October 22 – tickets and more info can be found HERE.
EINMIX by Darin Epsilon (DJ Mix) will be available on all streaming platforms on August 26.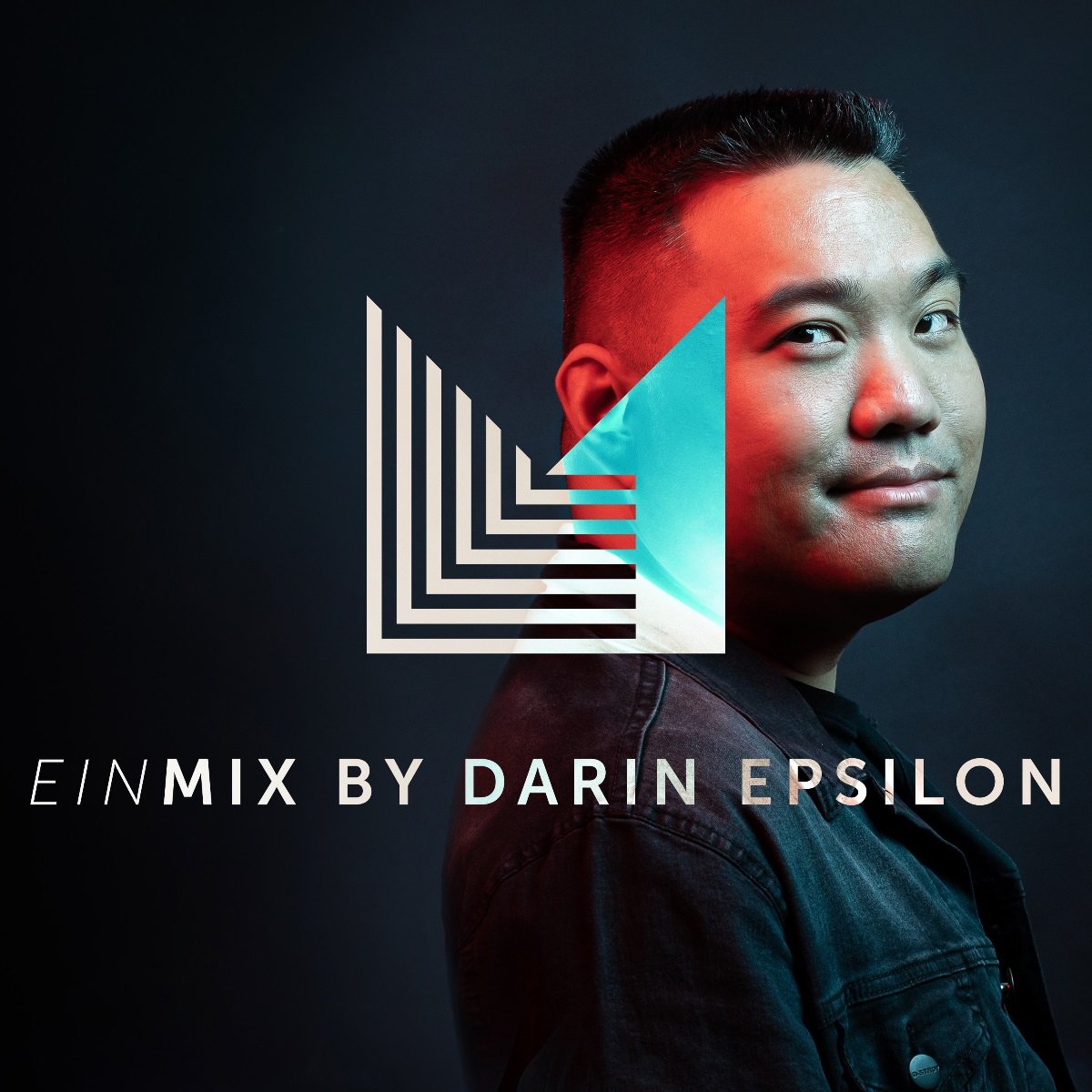 'EINMIX BY DARIN EPSILON' TRACKLIST
01. Marc DePulse – Down To Earth (DE EINMIX Edit) [2021]
02. Lexer – Hideout (Instrumental Mix / DE EINMIX Edit) [2018]
03. Einmusik feat. Valentine – Sleep Talk [2015]
04. Marcus Meinhardt – Dschungelcamp (DE EINMIX Edit) [2019]
05. Rauschhaus – Folded Skies (DE EINMIX Edit) [2018]
06. Einmusik – Farina (DE EINMIX Edit) [2020]
07. Einmusik – Nordkapp (DE EINMIX Edit) [2017]
08. Jonas Saalbach feat. Chris McCarthy – Twisted Shapes [2019]
09. Einmusik feat. Haptic – Reeling (DE EINMIX Edit) [2019]
10. Darin Epsilon – Kerguelen [2018]
11. NTO – Starlings (Henry Saiz Remix / DE EINMIX Edit) [2016]
12. Einmusik – Serenade (DE EINMIX Edit) [2017]
13. Einmusik & Jonas Saalbach – Lagoon (DE EINMIX Edit) [2018]
14. Township Rebellion – The Review (DE EINMIX Edit) [2018]
15. Betoko & Marc DePulse – Something Spacial (DE EINMIX Edit) [2018]
16. Einmusik – Flare (DE EINMIX Edit) [2019]
17. Ran Salman – Oracle [2021]
18. Hernan Cattaneo & Audio Junkies – A Major Minor (D-Nox & Beckers Remix) [2019]
19. Rauschhaus, Peer Kusiv, Peter Groskreutz – Anubis (DE EINMIX Edit) [2021]
20. Miss Melera – Faith (Einmusik Remix) [2014]
21. Einmusik & Dirty Doering – Concept 5 (DE EINMIX Edit) [2020]
22. Pysh – Visions (Eelke Kleijn Remix) (DE EINMIX Edit) [2018]
23. Marius Drescher – We Had It All (DE EINMIX Edit) [2020]
24. Jonas Saalbach feat. Paul Klatt – Ancient Lake (Sebastien Leger Remix) [2016]
25. Miyagi feat. Haptic – Khan (Darin Epsilon Remix) [2021]
TOUR DATES – tickets HERE
08.20 – Red Ruby – Bali, Indonesia
08.26 – Mustache – Bangkok, Thailand
09.03 – Birgit – Berlin, Germany
09.17 – Avenra Beach – Hikkaduwa, Sri Lanka
10.08 – Ritter Butzke – Berlin, Germany
10.15 – Klunkerkranich  – Berlin, Germany
10.22 – Club NL – Amsterdam, The Netherlands
Stay tuned at ConnectFM Tracks of the Week selection to Listen First Darin Epsilon's new music

Follow
https://www.facebook.com/darinepsilon