After excursions into Hip Hop, Rap and film music Austrian producer and musician Urbs has returned to the downtempo and Triphop styles that were the cornerstones of his most successful work, discovering his very own niche along the way. Using obscure samples as well as traditional instrumentation for his impressionistic instrumental pieces he takes us to "Geheimland", the secret land of our imagination where things are not as they seem.
Born as Paul Nawrata in Lower Austria,Urbs is a veteran electronic producer and musician living in Vienna.
A music fanatic from a very young age, he started writing and photographing for various fanzines in his teenage years, interviewing numerous artists as diverse as Kurt Cobain, Nick Cave and the Wu Tang Clan.
He soon felt attracted to the blossoming HipHop scene of Vienna, contributing to the radio program of legendary impressario Werner Geier aka Demon Flowers. Best described as the Austrian version of Tony Wilson, he took him under his wing and soon released his first steps in music production on his Uptight label.
In 1998 two EPs were released as Urbs & Chaoz, spawning a first success with "Closer To God", which was not only a radio favourite, but was also used by famed director Ulrich Seidl in his early work "Models" and remixed by none other than legendary Washington duo Thievery Corporation.
Heavily influenced by Kenny Dope, Todd Terry and Armand Van Helden's HipHop releases, the musical style of Urbs & Chaoz was dubbed Dope Beat in central Europe and can be seen as one of the precursors of Triphop.
His next musical partner was Cutex with whom he released "Breaks Of Dawn" and "Peace Talks!", two LPs of timeless instrumental HipHop, both of which are seen as classics of the genre. "The Thing", a veritable hit on Austrian radio, was used for various commercials and even selected as one of the "Best 100 Austrian Songs" by FM4, the leading alternative radio station in the country. Until today that song has been streamed more than two million times.
His first solo album was released on G-Stone Recordings in 2005 and was co-produced by Peter Kruder (Kruder & Dorfmeister).
On "Toujours Le Meme Film", Urbs channelled his love for film music and French Chanson. He toured Europe with a six piece band and a complex visual concept and the album became a remarkable success. Songs from "Toujours Le Meme Film" were used for US TV shows "Greys Anatomy" and "Nip:Tuck" as well as numerous commercials; Gilles Peterson discovered the album and played "So Weit" on his Worldwide radio shows.
Urbs began producing other musicians like Austrian MC Skero, released further EPs of instrumental HipHop and numerous remixes for the likes of Tosca, Marsmobil and Daniel Haaksmann along with countless other Austrian artists.
Together with award winning composer Karwan Marouf, he worked on film music for directors like Arash and Arman Riahi as well as Werner Boote, on commercials, documentaries and contract work for Red Bull Media.
Since the early days of social media Urbs has connected with MCs and singers from around the world and in 2017 finally released those collaborations on the (Rap-)album simply titled "Urbs", which included contributions by MCs like Wordsworth and R.A. The Rugged Man. The song "10000 Years Behind Me" with its spectacular video starring Austrian actress Birgit Minichmayr was another success on the alternative radio in central Europe.
While in 2020 the world was in the grip of the pandemic, Urbs, who had just become a father felt inspired by the fantasy and perception of his son. He reconnected with his roots and produced "Geheimland" in one go, trying to find the essence of his work and musical passion and creating his very own musical language along the way.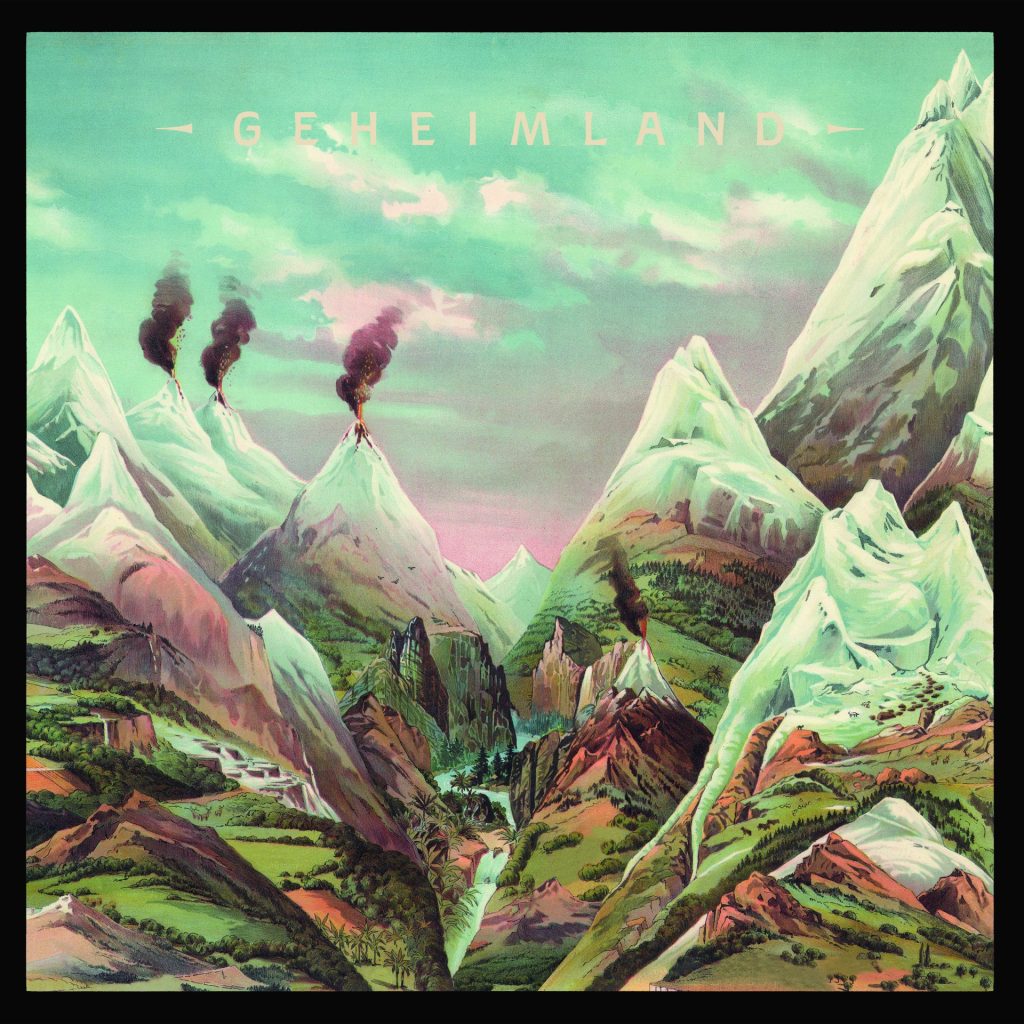 URBS – Geheimland
Tracklisting:
2-LP:
Side A
A1. Levitation Listen
A2. Im Geheimland
A3. Mighty Amethyst
Side B
B1. Mandarin Sparrow Song
B2. Thasos
B3. She Of Tranquility
Side C
C1. The Lizbeth Phrase
C2. Ever Golden
C3. Woodwind
Side D
D1. Cryosol
D2. Light Comes On
Stay tuned at Electronic ConnectFM Tracks of the Week selection and Listen to URBS's new music first

Follow URBS
https://www.facebook.com/