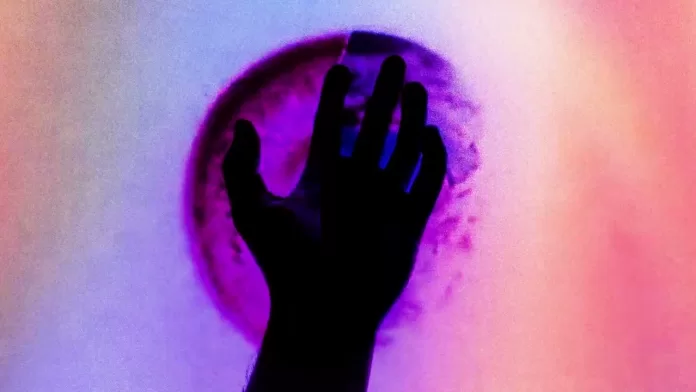 Foreign Family Collective artist edapollo releases new single "Synesthesia," album coming July 14
Multi-talented Melbourne-based producer/performer, edapollo, presents "Synesthesia," the latest single from his forthcoming Foreign Family Collective studio album, 'Technicolour Places' (available July 14). A vibrant kaleidoscope of warm colors and shades, "Synesthesia" is a downtempo delight that enables the listener to get lost in sound while offering an escape from the everyday.
"When I made this track I imagined it to be a reflective, introspective track, almost like a soundtrack for walking through a new place you've never visited before and soaking in all the senses of that place, be it the colors, smells, sounds or feelings evoked by the setting. I love it when music can transport you somewhere new and hit you emotionally and that's what the track did for me when I first made it," edapollo says.


Music is a great way to break out from the daily grind, self-soothe, and open up a new world of possibilities. "Technicolour Places" was written as a way for edapollo to provide himself with a joyful escape during a tumultuous time in his life
"Last year I was confused about where I was at in my life. Everything went pear-shaped and I felt lost, lonely, and isolated. The way I describe the album is my life felt black and white and Technicolour Places is one form of getting color and creative energy and enthusiasm within me. It feels like the name is my escape to somewhere more colorful and vibrant which I needed at the time. The music took me out of that moment. I got lost in the music and forgot about everything else that was going on," edapollo says.
Comprised of 10 tracks, the album features standout singles including "Only You" – a fusion of atmospheric downtempo, electronica, and house music, "Opalescent," a joyful and emotional track, constructed around atmospheric synths, intricate percussion, and dreamy vocal samples and "Find Love," built around a gorgeous instrumental and paired with a jaded breakbeat and uplifting vocals that embody the beauty of art. The rest of the album is equally unmissable and an essential record for the warm summer months and beyond.
edapollo is UK native, Melbourne-based producer Ed Bidgood.
He independently self-released two albums 'Endless Cascades' (2019) and 'Blue Spring' (2021) which both received widespread critical acclaim from blogs, tastemakers & radio, with regular support from the likes of BBC Radio, Sirius XM, Worldwide FM, Triple J and more allowing him to reach many new listeners and top up over 50 million streams across DSPs. In 2022 he launched his live show with a sold-out show in Melbourne (Aus) and London (UK), before touring the US in January 2023 playing a run of sold-out shows supporting Mild Minds. 2023 is the start of a new chapter of music, with a new album 'Technicolour Places' out in July and more touring scheduled for the summer (he just finished up a US run with Mild Minds last week), it's an exhilarating time ahead.


"Synesthesia"' is available now with the entire 'Technicolour Places' album available July 14 on Foreign Family Collective.

'Technicolour Places' Tracklisting
1. Find Love
2. Opalescent
3. Only you
4. These things take time
5. Synesthesia
6. Drive
7. Move on
8. You're everything
9. Technicolour Daydream
10. Oscillations
Stay tuned at Electronic ConnectFM Tracks of the Month selection and Listen to edapollo's new music first

[Photo Credit: Liam Pethick
Follow edapollo
https://www.facebook.com/edapollouk