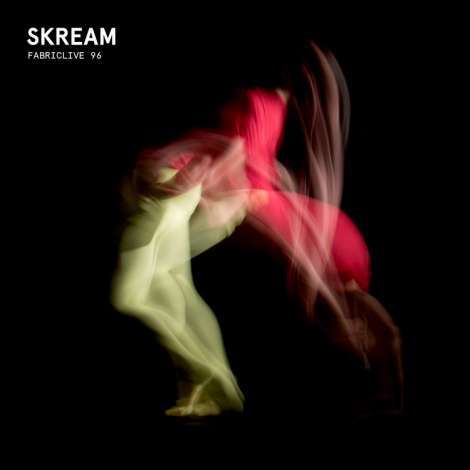 As a pioneering force during the emergence of dubstep in a tight-knit South London scene, Oliver Jones' career has taken him from local hero to world renowned DJ. His productions are credited with introducing an esoteric sound to a global audience and for more than a decade he has continued to expand his palette into new territory, both on his own and as part of Magnetic Man with Benga and Artwork.
release date 19th January 2018
Tracklist
1. Hieroglyphic Being, Sarathy Korwar & Shabaka Hutchings – Ashrams [Technicolour]
2. Bufiman – Peace Moves [Dekmantel]
3. James Burton – Sounds Of A Different Colour (Kincaid & Sinàl's Remix) [Of Unsound Mind]
4. Alex kid – Yonqui [Rekids]
5. Jon Rundell – Jack The Bass [Etch]
6. Skream – An Ode To Mr. Smith [Unreleased]
7. Santos Rodriguez – Untitled B2 [Cosmic]
8. Floorpan – Made Up In My Mind [M-Plant]
9. Radio Slave – Screaming Hands (Krautdrums Mix) [Rekids]
10. Sascha Funke – MZ [Turbo]
11. Greg Venezia – Lies [Of Unsound Mind]
12. Steve Murphy – They Are Controlled pt. 1 [Domina Trxxx]
13. LA Synthesis – Agraphobia (Original Mix) [Vortexian]
14. Skream – SDN [Unreleased]
FABRICLIVE 96 is a playful journey through the house, techno and disco he has explored in more recent years. Ricocheting percussion and bold textures build a formidable energy that is rowdy at times, visceral at others. Stripped back cuts like Bufiman's 'Peace Moves' and Alexkid's 'Yonqui' establish a groove before making way for peak time bombs like Floorplan's cathartic 'Made Up My Mind' and Radio Slave's acid trance burner 'Screaming Hands (Krautdrums Mix)'. Also featured are two new productions from the man himself, as well as entries from Hieroglyphic Being, Sascha Funke and a 90s gem from LA Synthesis.
FABRICLIVE 96 is Skream in party mode. Over 75 minutes he blends careful selections in high spirits, channelling the good-time atmosphere that cemented his reputation as one of today's most entertaining DJs.