Panacea is the muted ambience, and ethereal electronic, classical acoustic debut by Berlin-based artist Nicolas Sávva. Having collaborated with a finely-tuned selection of seasoned musicians from across the world, Nicolas has scored a body of work that transposes moods and atmospheres, narrating a story that deals with grief and healing, while exposing undercurrents of fragility, and hope. With dreamlike vocals, harps, cellos and strings, all woven together through the celestial, musical foundation as created by Nicolas Sávva, Panacea lives in a world of its very own, a figurative soundtrack for these rapidly changing and emotional times in which we live.
Panacea is the result of two years hard work. Looking to craft music in a new and avant-garde fashion, one which reflected Nicolas' change in environment, and the imposing Berlin winter, he looked out for an array of musicians to collaborate with. Featuring on two of the EP's tracks is Project Mooncircle artist Monsoonsiren, an artist already deeply ingrained in the world of fantastical, lo-fi electronica. The harp features heavily throughout the EP, as played by Anastasia Makropoulou, whom Nicolas first encountered playing in David August's live band. Berlin-based Natasha Jaffe features on the cello, 'Mary and The Witch'sFlower' film score instrumentalist Joshua Messick on the hammered dulcimer, and Sri Lankan musician Kas Fernando adds the cathartic, and prophetic flutes to 'Shedding Skin'.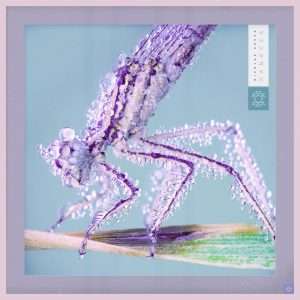 Through these collaborations, Nicolas looked to bridge the worlds of classic and electronic. Originally starting out by writing harp arrangements, his music began to take a new direction thanks to the input of these proficient artists. Nicolas then turned the instruments and recordings into pads and synths, looking "to find micro-sounds within the sounds themselves." The end result is a tale that begins with despair on 'White Hotel'. As the record progresses, this grief turns into healing and understanding. The record begins to find nurture through the music, becoming a symbol of strength as it reaches the climatically moving 'Caretaker'. Melancholic and gentle, Panacea is the remedy for all of our ills. The ultimate healer of pain.
Release Date: November 30
Track-listing:
1 White Hotel feat. Monsoonsiren
2 Family Fortress
3 Panacea feat. Monsoonsiren
4 Shedding Skin feat. Kris Vango
5 Caretaker
Originally from Australia, Nicolas Sávva studied classical and music theory in his youth, before progressing into the world of electronic production while living in Sydney in his early 20s. He achieved varying degrees of success, which included the opportunity to remix Patrick Wolf back in 2011. In 2013, Nicolas moved to Berlin, embracing the more experimental, and darker electronic music world. It was here in this new, dramatically-seasonal landscape that he began to compose for the piano and harp, exploring new processing techniques, and non-conventional composition and production methods. Panacea is Nicolas Sávva's debut EP, self-released on his new label-venture, NVMPHS. Nicolas is now preparing for an audiovisual live set, and further recordings and releases in 2019. Expect to hear more and be moved by Nicolas' sombre and impassioned creations in the future.
Instruments:
Hammered Dulcimer – Joshua Messick
Harp – Anastasia Sissy Markopoulou
Cello – Natasha Jaffe
Flute – Kasun Primal
Cover Photo: David Chambon
Design: Kris Vango
https://web.facebook.com/NicolasSavvva/