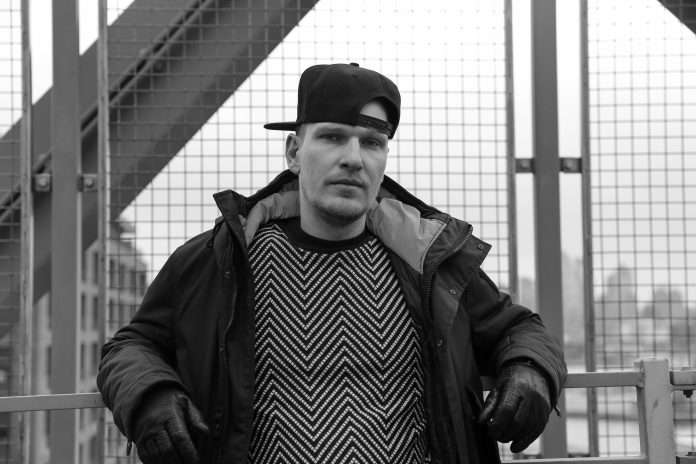 Tripmastaz – While U Pretend, We Make History
The influential No.19 label will kick off 2019 in style with a fantastic new EP from respected Russian artist Tripmastaz.
Hailing from an industrial region known as the Detroit of Russia, this artist serves up non-standard grooves on labels like Cocoon, Minus and Desolat. He also runs four of his own hotly tipped vinyl labels and has worked in the studio with giants like DJ Sneak and Ricardo Villalobos when not playing headline gigs at the world's finest clubs, or on platforms like the recent Boiler Room in St. Petersburg.
Opening his latest and greatest EP is 'Dimaggio's Black Hole', a nine-minute opus that locks you into a slick and nimble electronic groove. Dubby chords bring warmth and razor sharp hi hats cut up the drums and keep you on your toes. It's one to build the pressure and send the floor to the next level. The equally excellent 'Mr Ohh' is built on chunky, heavy drums, with a mind-melting lead synth line burrowing deep. The intensity grows throughout and is sure to have a rapturous effect on the crowd.
Tripmastaz's uniquely stylish aesthetic shows up again on 'Dreezy Benz Dubb', but this time in more playful fashion. The drums skip and the percussion is loose, with molten keys ringing down the face of this lively and house leaning weapon. Last of all, 'Reminiscin' (Dub)' is a perfect slice of deep and dubby house music, a timeless piece with precision sound design and an understated yet infectious groove.
With this release, No.19 Music continues its hot streak, reminding us all of why its unique brand of house music has stood at the forefront of the scene for a decade.
Release Date:25-01-2019
Tracklist:
1. Dimaggio's Black Hole
2. Mr Ohh
3. Dreezy Benz Dubb
4. Reminiscin' (Dub)

https://web.facebook.com/Tripmastaz/