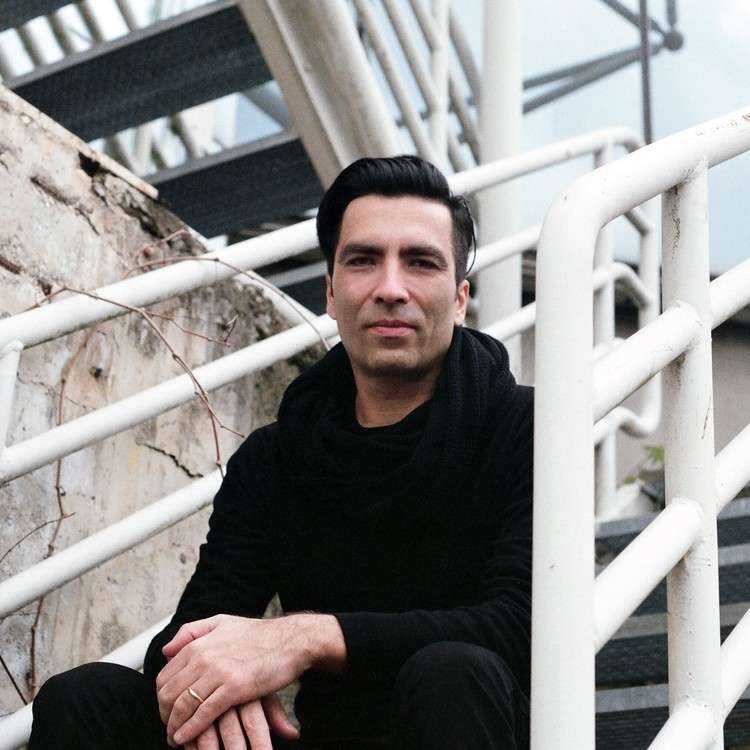 Croatian producer Petar Dundov from an early age he was fascinated with synthesized sound and the concept of developing new ways of composing.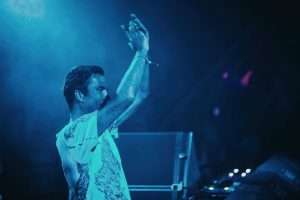 Born in Zagreb in the early '70s, his career in dance music stretches back the best part of 20 years, but it's only in the new millennium that he's been using his own name for his productions. Over the years he's graced many of the world's most prestigious and best-loved techno institutions – including mega-festivals I Love Techno, EXIT, Awakenings and Wire, and cutting-edge clubs like Berghain, Matter (RIP), Womb, Air, Fuse and Space.
Petar Dundov makes intelligent electronic music that breaks boundaries, moves feet and twists minds. He is without a doubt one of the most inspiring, original and daring producers in electronica, and with the likes of Sven Väth, Francois K, Laurent Garnier, Adam Beyer, Josh Wink, Guy J, Glimpse, Hernan Cattaneo, Brendan Moeller, and Danny Tenaglia amongst his fans, it would be hard to disagree.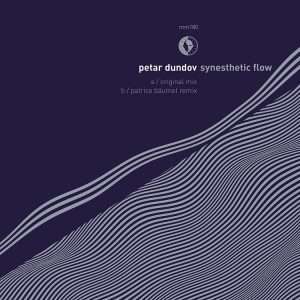 In 2002 Petar joined Belgian label Music Man and this Friday (22nd May) melodic Techno pioneer will return with his brand new 'Synesthetic Flow' EP.
That's why we asked, in our interview, what it means for him MM.
Alongside the pioneering Croatian's original, Amsterdam's Patrice Bäumel is on remix duties, adding his own unique style to deliver a fascinating club-ready framework that complements the original's lush melodies brilliantly.
Read, Listen Dubiks Premiere and Preorder EP now at Beatport (below)


Your new EP 'Synesthetic Flow' will be released on Music Man. What does MM means to you?
Music Man was one of my favorite labels when I was a young producer in the 90ties. I signed with them in the year 2000 and we have been working together ever since. Music Man gave me artistic freedom and guidance, to reach my full potential as producer and artist.
How do you choose remixers for your tracks? Why Patrice Bäumel for Synesthetic Flow ?
I met Patrice way back in Amsterdam where we shared decks many times. Ten years ago while he and Nuno dos Santos were throwing parties in Trouw, they invited me to play and after a gig we were talking about his new album Vapour. He asked me if I would do a remix for him and we decided to do a swap, so one day he was able to return me a favour.
What do you listen these days, at home?
As I am spending more time at home, since the outbreak I tend to listen to more easy going music. Acoustic chill, Ambient, Drone, Neo classica that kind of stuff.
What you have "won" and what you have "lost" from quarantine?
I have won more studio time, deeper thoughts, overall calmness. I lost traveling and perfromances that I really enjoy.
How much isolation will have an effect on you and the scene?
We still need to see the results of the new circumstances, but for me I am feeling more inspired for new music. The Scene will fragment back to house parties, a kind of return to underground as it was 30 years ago.
Top 3 All time Favourite Tracks?
Gravitational – arch of ten
Pete Laznoby – Sacrted Cycles
Third Eye – New Life
Sven Väth or Richie Hawtin? Why?
It is like asking a mother which child she loves the most. They are both pioneers in their sound and I respect them very much.
Where do you see the techno scene in 5 years? And how do you see yourself in 5 years ?
The techno scene always found a way to reinvent itself, so I think it will happen again. Regarding myself I will be in the studio still working on new sounds.
What is your advice for young DJs and new producers?
Keep your expectations real and know that hard work always pays off.
What can we expect from Dundov by the end of the year?
You can expect a new album.
Petar Dundov – Synesthetic Flow, is out tomorrow, Preorder EP here

Connect Artist, Label, Support
https://www.facebook.com/dundov/
https://www.facebook.com/patrice.baumel
https://www.facebook.com/musicmanrecords
https://www.beatport.com/release/synesthetic-flow/2959839