Better Lost Than Stupid – Wild Slide (Remixes) on Skint Records
Techno supergroup Better Lost Than Stupid, aka Martin Buttrich, Davide Squillace and Matthias Tanzmann dropped their critically acclaimed debut album Wild Slide in September 2019. Four remixes of the album have been slowly unveiled up to now and this spring sees the release of the full remix album package. It features a total of nine exclusive remixes from some of the most talented and diverse producers in electronic music.
"We couldn't be more excited to get these remixes out into the world! From club-shattering techno bangers to floor-filling indie dance groovers, there is something for everyone; we can't wait to bring them to dance floors across the planet in the (hopefully!) not-too-distant future…" Better Lost Than Stupid
Maher Daniel serves up the first remix on Harder Than Gold creating a hypnotic minimal groove that features murky electronics. Fort Romeau transforms The Sky Is Too Low into a slow and captivating dark disco number that cuts through genre boundaries. Back from the Desert remixed by Sece has a playful swagger and strut, playing out over ten minutes with jazzy samples over a simple drum loop.
On the first of three remixes of Overboard, Mousse T adds a touch of his uplifting house magic, Harvard Bass then cranks things up with a devilish techno piece where a growling bassline and seductive vocals will create raptures on the dancefloor. Finally, Dennis Ferrer combines slick production with a touch of grit, resulting in another powerful rework. Rebuke's Warehouse Mix of Inside is relentless and dark, with pounding percussion and synths that inject energy into the bloodstream. The closing remix comes from Black Circle on Right Now, building on the colour-soaked melody of the original, adding his signature vibrancy with modulated synths and rich keys.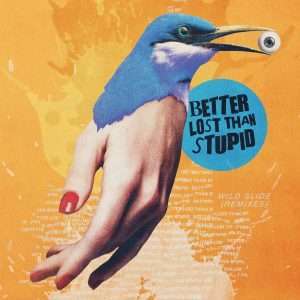 Over the years Maher Daniel has been an artist who has truly crafted his work, with countless releases including collaborations with Ricardo Villalobos on his impressive The Other Side label. The last few years have seen Fort Romeau set up his label Cin Cin and he has completed mixes for Dekmantel and the BBC Radio One Essential mix. Part of Hector's Vatos Locos crew, Sece is often found wowing audiences in Berlin with his engrossing all vinyl sets. Currently residing on the Glitterbox roster, Mousse T continues to be one of the most prolific producers in the game. With the launch of his very own Bump City records, Harvard Bass has put his famous raw ghetto sexiness on the map. Dennis Ferrer heads up Objektivity as a platform to release his music and also the likes of The Martinez Brothers, Mark Fanciulli and Honey Dijon.

The legendary Martin Buttrich consistently leads the way with a plethora of releases on esteemed labels such as Desolat, Planet E, Four:Twenty, Cocoon, Poker Flat and Nervous. Rebuke is creating a sound that is new and genuinely exciting, featuring a soundclash of house, techno and rave. Joining Sabb's label RADIANT in 2019, Black Circle has become one of the hottest newcomers to the game with tracks like Foolish becoming huge summer hits.
Better Lost Than Stupid – Wild Slide (Remixes)
Release Date: 22nd May 2020
Tracklist:
01 Better Lost than Stupid – Harder Than Gold (Maher Daniel Remix)
02 Better Lost than Stupid – The Sky Is Too Low (Fort Romeau Remix)
03 Better Lost than Stupid – Back from the Desert (Sece Remix)
04 Better Lost than Stupid – Overboard (Mousse T Remix)
05 Better Lost than Stupid – Overboard (Harvard Bass Remix)
06 Better Lost than Stupid – Overboard (Dennis Ferrer Remix)
07 Better Lost than Stupid – The Sky Is Too Low (Martin Buttrich Remix)
08 Better Lost than Stupid – Inside (Rebuke Warehouse Mix)
09 Better Lost than Stupid – Right Now (Black Circle Remix)

https://www.facebook.com/BetterLostThanStupid/